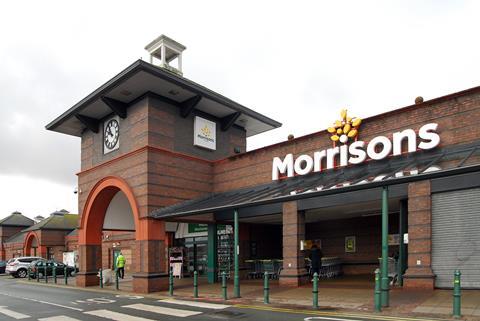 Morrisons is set to reveal a dip in sales as supermarkets continue to grapple with the challenge posed by Aldi and Lidl while drawing up plans for a no-deal Brexit (The Times £). Morrisons is making aggressive price cuts in an attempt to win back customers (The Daily Mail).
Is struggling Morrisons the next takeover target, asks The Telegraph? "Industry chatter suggests it is has become a cheap acquisition target, especially after the recent £2.7bn swoop on pub owner and brewer Greene King." (The Telegraph)
The John Lewis Partnership is poised to deliver more bad news this week after mass discounting by its two main competitors forced it to cut prices (The Daily Mail). Analysts are expecting a bleak set of results on Thursday, with the retail group forecast to reveal it has swung into the red during the six months to the end of July (The Daily Mail).
Sainsbury's is preparing a major overhaul of its bank as it pursues a "back to basics" approach following its botched attempt to merge with Asda. The grocer is understood to be examining options for its loss-making financial services arm as it prepares to lay out a new strategy to City analysts and investors later this month. (The Telegraph)
A British demand for supermarkets to prepare for a potentially chaotic no-deal Brexit by stockpiling food is stoking anger in the industry, with bosses saying they should not be blamed if people can't find everything they want on the shelves. (Reuters)
Marks and Spencer's ejection from the FTSE 100 this week means just over a quarter of the index's founder members remain. (The Financial Times £)
Falling out of the blue-chip FTSE index is a wake-up call for a once cutting-edge brand that has lost its fashion sense, writes The Guardian. "Despite successive, costly management overhauls, the business is again in the throes of an expensive reinvention. A decade ago, M&S was making a £1bn annual profit but the figure for the latest financial year slumped below £100m." (The Guardian)
The Financial Times (£) looks at the "formidable challenge of rejuvenating M&S", writing: "Marks and Spencer is two years into a five-year recovery plan that has so far brought more pain than gain."
Britain's crisis-hit retailers suffered a dramatic fall in shopper numbers in the last three months as consumers continued to opt to visit out of town retail parks, or to shop online. (The Guardian)
Rubies in the Rubble, a producer of tomato ketchup and other condiments made from food destined for landfill, has raised £2.1m from investors, including the restaurateur Mark Hix. (The Times £)
Quality Street is slimming down again for Christmas this year as its new seasonal 650g tubs hit UK supermarket shelves this week, downsized again from 720g last year. (The Guardian)
Bedtime browsing by sleepless Brits in the middle of the night has resulted in a 23% increase in nocturnal spending over the last year alone, according to John Lewis. (The Guardian)
The Guardian visits the Newcastle HQ of Greggs "to find the secret of their success". The paper writes: "Greggs has been growing steadily for years now, a success story largely unnoticed by those who buy their breakfast at Starbucks, their lunch at Pret and who are very keen indeed on avocados." (The Guardian)
The environmental argument for dairy alternative drinks is nothing like as strong as that for meat alternatives, argues Lex in The FT. "Dairy's carbon footprint is "very low", closer to soy than meat… Herds can improve the health of soil, helping it store more carbon, by trampling and grazing. Milk production is much more efficient than beef production. (The Financial Times £)
The US Vegan Climate ETF, which backers Beyond Investing will launch on the New York stock exchange on Tuesday, is certainly a niche product. But it points to a wider trend of investors paying more attention to the opportunities — and risks — presented by the food industry. (The Financial Times £)
US health officials have warned people to avoid using e-cigarettes amid an investigation into severe lung illnesses linked to vaping. (The Financial Times £)
A private equity tycoon is exploring a deal to take the struggling owner of the Trafford Centre and other retail properties private as it faces a £1bn debt crunch. Orion Capital Managers, run by Aref Lahham, is understood to be in the early stages of seeking partners for a buyout of Intu Properties, which has been battered by a string of insolvencies from retailers. (The Times £)
The FT looks at the growth of flavoured water brand Dirty Lemon, a company that sells beverages direct to consumers via texts and has received funding from Coca-Cola. (The Financial Times £)