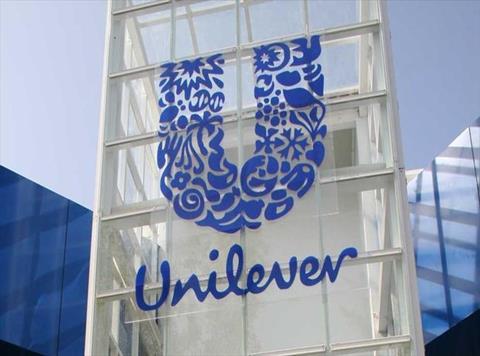 Unilever was boosted by higher prices in emerging markets as it posted better-than-expected first-half profits that showed the group is on track with its promise to boost returns (The Financial Times). Lombard says in The Financial Times that Unilever finds that the Kraft Heinz approach has helped concentrate minds as the bid from its US rival inspired the consumer goods group to rewrite its growth story. Unilever looks set to abandon its dual listing, according to a report in The Times. One of the biggest shareholders in Unilever has said that he expects the giant consumer group to set out plans for a single unified company by the end of the year.
The Financial Times examines why consumer goods firms make appetising targets for US activists as Nestlé, P&G and Unilever all come under pressure to improve their performances.
Warm weather that damped sales of Bisto gravy and price rises that deterred shoppers from Ambrosia custard weighed on first-quarter sales at Premier Foods, the highly indebted British food producer, The Financial Times writes. Sales at Premier Foods fell by more than 3% in the first quarter as the Mr Kipling maker suffered a slowdown in its grocery business, The Telegraph says. Premier CEO Gavin Darby said that some shoppers were going through "sticker shock", switching to own-brand groceries as the price of their usual products rose, but added that the effect on the company's results would be short-lived (The Times). The Guardian writes the trend among shoppers to switch to cheaper non-branded products as household budgets come under mounting pressure has been underlined by a 9% leap in sales of own-label groceries produced by food group Premier Foods over the last three months. The Financial Times' Lombard adds that if you choose to invest in a grocery business, it shouldn't be this one. "As part of Generation Z, Little Miss Lombard is bemused by her parent's nostalgia for Bovril and Bisto – and regards Ambrosia custard and Angel Delight, for all its repackaging in ready-to-eat pots, as sensory abuse. Grown-up Lombard is equally bemused by those who buy shares in Premier Foods, which whips up Angel Delight and other sundries."
The Guardian picks up on The Grocer's home baking report and reports signs that Britain's home baking boom may be running out of steam, just as Channel 4 prepares to relaunch one of its main catalysts, The Great British Bake Off.
Vimto maker Nichols has said all of its own brand products will avoid the sugar levy once it is introduced next year after it ramped up its focus on its sugar free and zero ranges (The Telegraph). The Mail writes that UK's love affair with sugar-filled fizzy drinks sends profits at Vimto-owner Nichols soaring.
French drinks group Rémy Cointreau yesterday reported an 8 % jump in underlying sales in the first quarter on the back of a "remarkable performance" by its Rémy Martin cognac, writes The Times.
Philip Morris International's cigarette sales in Japan have fallen by a quarter in a year as smokers switched to "heat not burn" sticks, making it one of the starkest examples of the shift to supposedly safer tobacco products (The Financial Times).
The world's largest high-end chocolate maker Barry Callebaut is branching out into biscuits and meringues (The Mail).
A beer marketed specifically at women is facing a major backlash online with social media users branding it "sexist" and "stupid" (The Telegraph).