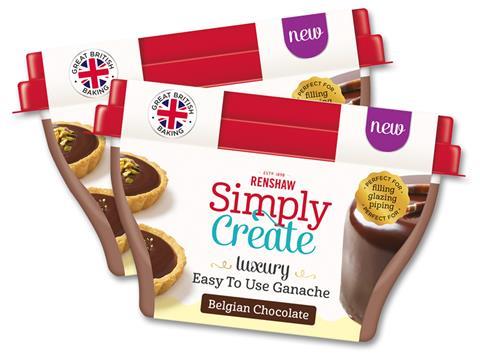 Top story
Real Good Food (RGD) has been fined £450k by the London Stock Exchange and publicly censured for breaking of AIM rules concerning 'misleading' trading updates in July 2017.
The fine has been reduced to £300k for early settlement company has agreed to pay the find on 5 June from its existing financial resources.
The breaches of six AIM rules primarily relate to its "disclosure of misleading or incomplete information in its notification of 29 June 2017 in respect of its expected trading performance".
The LSE found its guidance of expected EBITDA to 31 March 2017 of between £5.0m and £5.4m was partly based on having settled a number of legal claims in favour of the company. However, its former chairman knew that the claims were ongoing, but nevertheless confirmed to the nominated adviser that the largest claim had been settled.
Additionally, it stated that it had embarked on an expansion plan, which was expected to be largely completed by September 2017. However, at the time of the notification, the board was aware of funding and operational delays affecting the timely implementation of this expansion.
Concerns over trading emerged internally in early July 2017, but the company did not inform its nominated adviser until 31 July and subsequently issued a profits warning on 1 August.
The company was also found to have breached AIM rules on disclosure relating to multiple related party transactions between the company and certain members of the company's former board.
Real Good Food today said it "regrets these breaches and fully understands and accepts the importance of sound corporate governance and complying with the AIM Rules".
It said it has cooperated fully with the London Stock Exchange's enquiry and the former chairman and two other directors have left the company.
CEO Hugh Cawley said: "We are pleased to draw a line under these unfortunate incidents in the Company's history, for which we have accepted responsibility. We now have in place fit-for-purpose corporate governance and are committed to complying with our obligations under the AIM Rules."
RGD has also announced interim non-executive Chairman, Patrick Ridgwell, will retire from the board, and Mike Holt, independent non-executive director, will replace him and relinquish his role as chair of the audit committee.
Also Chris Thomas, non-exec deputy chairman will retire from the board, while Anthony Ridgwell, the principal beneficiary of Napier Brown's holding in the company, will join the board as a non-exec director.
Cawley said: "Today's changes complete the reconstitution of RGF's Board which began two years ago. We now have in place an appropriate board structure with a better balance of executive, non-executive, and independent non-executive directors, in line with our commitment to improved corporate governance."
Morning update
A quiet morning on the markets has seen the FTSE 100 edge up 0.3% to 7,207.7pts.
Early risers include Premier Foods (PFD), up 2.7% to 36.2p, McBride (MCB), up 2.5% to 87p and British American Tobacco (BATS), up 1.1% to 2,840p.
Fallers so far today include Real Good Food after its announcement, down 10.7% to just 4.8p, Marks & Spencer (MKS), down 3.2% to 224.5p, Hilton Food Group (HFG), down 1.3% to 987p and PZ Cussons (PZC), down 1.2% to 199p.
Yesterday in the City
The FTSE 100 sank 1.2% back to 7,185.3pts yesterday as concerns over global trade continue to dampen markets across the globe and Brexit worries affect domestic stocks.
There were some big consumer fallers yesterday, not least the UK's largest supermarket group Tesco (TSCO), which plunged 5.2% to 225.8p after Kantar market share data showed its share of the UK grocery market falling from 27.7% to 27.3% over the past 12 weeks.
Sainsbury's (SBRY) shares dropped just 0.2% to 198.4p despite again being the worst performing big four supermarket as its 12-week sales fell 1.7%. Morrisons (MRW) fell 1.4% to 197.1p as its market share was down 0.4% in the period.
Ocado (OCDO) and Marks & Spencer (MKS) also fell, dropping 3.1% to 1,167.5p and 3.2% to 232p respectively.
Other fallers included supermarket supplier Bakkavor (BAKK), down 5.1% to 124p, Greencore (GNC), down 3.7% to 201p, FeverTree (FEVR), down 3.1% to 2,638p, Greggs (GRG), down 3.1% to 2,104p, Britvic (BVIC), down 3% to 893.5p, WH Smith (SMWH), down 2.8% to 1,949 and British American Tobacco (BATS), down 2.7% to 2,810p.
There were no notable grocery or fmcg FTSE 100 risers, but a number of smaller stocks had a better day.
PayPoint (PAY), was up 4.5% to 1,118p after its better than expected annual results last week. McColl's (MCLS) was up 3.1% to 86.8p, Mitchells & Butlers (MAB) continues to rise, climbing 3% to 277p, McBride (MCB) rose 2% to 84.9p and Hotel Chocolat (HOTC) was up 1.5% to 350p.
Real Good Food fined £450k for 'misleading' stock exchange trading updates