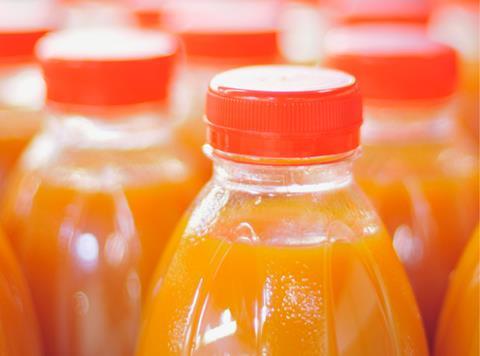 Refresco Gerber has rebranded to reflect the completed integration of the enlarged company following the merger of the Refresco and Gerber Emig juice businesses two years ago.
The Dutch soft drinks and fruit juice bottler has dropped Gerber from its name and will now be known as Refresco, with the change designed to help further global expansion, it said.
Refresco Beverages UK, its registered name in the UK, was also a demonstration of plans to diversify its offer beyond juices following an agreement with Tesco in 2015 to supply the supermarket with private label carbonated and non-carbonated soft drinks, the group added.
UK managing director David Saint added: "The Refresco brand gives the organisation clarity and consistency, simplicity and focus.
"It is a unique name which will enable us to expand into new markets such as Asia and America, furthering our ambitions for the business."
Refresco is one of the UK's biggest ambient and chilled juice providers, producing more than 700 million litres of soft drinks a year.
A flotation on Amsterdam's stock exchange at the end of March 2015 valued the group at about €1.2bn and raised €548m in the process.
The business, which bottles drinks for the likes of Innocent and Del Monte, as well as supplying private label products for retailers, has just completed a €72m deal to buy Dutch beverage manufacturer DIS, as well as buying a PepsiCo bottling plant in Hamburg.
CEO Hans Roelofs is currently building up the group's co-packing business relative to the private label division. Revenues at Refresco slipped to €447.9m in the first quarter of 2016 as the growth in co-packing failed to offset a decline in private label volumes.