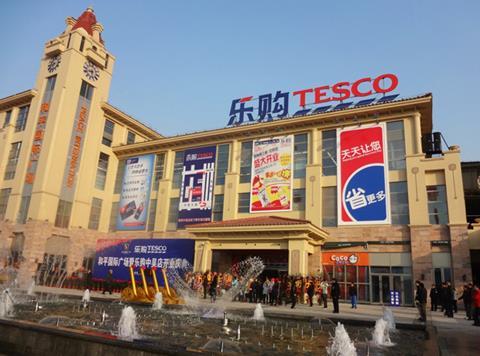 Tesco has completed its plan to combine its Chinese retail operations with the country's largest food retailer China Resources Enterprise (CRE).
The joint venture will see Tesco China's 131 outlets join with CRE's 2,986 Vanguard stores.
Tesco will take a 20% stake in the combined business, while CRE will own 80%.
Philip Clarke, CEO of Tesco, said today: "We're very pleased to have completed this historic agreement. The partnership creates a strong platform in one of the world's largest markets. We can now combine our strengths to build a profitable multichannel business, offering our customers in China the best of modern retail."
Tesco and CRE first revealed their intention to merge their operations in China in August last year. Earlier this week, Tesco revealed it had failed to reach a similar agreement with potential partners over its Turkish Kipa business .
Hong Jie, CEO of CRE, added: "We are very excited about the completion of this agreement; it also marks a major milestone for our business development. We believe that this partnership is one that combines the strength of both parties and enables the JV to become the leading multi-format retailer in Greater China, through improved operations, better growth and enhanced profitability."
The tie-up received the green light from China's anti-monopoly regulators earlier this month.