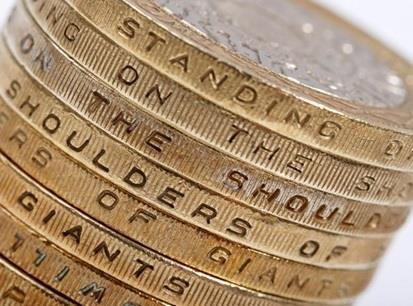 Top story
UK consumer confidence taken its biggest knock for 21 years after the UK's vote to leave the EU, according to a one-off Gfk Consumer Confidence Barometer.
The survey found the core index fell eight points to -9, with all key measures used to calculate the index falling. There has not been a drop this share since December 1994.
Splitting the Core Index result by how people said they voted in the referendum, Remainers were at -13, versus Leavers who were more optimistic at -5. The survey was run from June 30th to July 5th to capture the mood of consumers immediately after the Brexit decision on 24th June.
Joe Staton, Head of Market Dynamics at GfK, says: "In these extraordinary times this one-off CCB Brexit Special gauges the temperature of consumer confidence right now. During this period of uncertainty, we've seen a very significant drop in confidence, as is clear from the fact that every one of our key measures has fallen, with the biggest decrease occurring in the outlook for the general economic situation in the next 12 months."
The results reveal consumer concerns about the economic outlook. Some 60% expect the general economic situation to worsen in the next 12 months, up from 46% in June. Only 20% of consumers expect it to improve, down from 27% in June.
The proportion of people who believe prices will increase rapidly in the next 12 months has jumped 20 percentage points from 13% to 33%.
In the north of England, confidence has dropped 19 points and in Scotland it has fallen 11 points. In the south (including London), there has been a two point drop
"Our analysis suggests that in the immediate aftermath of the referendum, sectors like travel, fashion and lifestyle, home, living, DIY and grocery are particularly vulnerable to consumers cutting back their discretionary spending," Staton said.
Morning update
The Grocer has the story this morning that the private-equity owner of Butterkist is lining up a sale of the brand to capitalise on the booming demand in the UK for popcorn.
US investment giant Blackstone has appointed corporate advisers at Stamford Partners to explore options and find a buyer for Butterkist, The Grocer can confirm.
However, the sales process is not expected to get under way until September at the earliest, with City sources warning that potential M&A activity could be delayed by the fallout from Brexit as a result of the uncertainty created by the vote to leave the EU.
The FTSE 100 has edged up again this morning, rising 0.2% to 6,545.8pts.
Two of the week's big share price losers are having a slightly better Friday so far. Marks & Spencer (MKS) is up 2.8% to 307.3p and Tesco (TSCO) is back up 1.6% to 162.8p.
Other movers this morning include Poundland (PNLD), up 2.6% to 180.3p, Premier Foods (PFD), up 2.5% to 44p and Conviviality (CVR), up 2.3% to 179.1p.
Yesterday in the City
The FTSE 100 was back up 1.1% to 6,533.7pts yesterday, helped by a currency related earnings upgrade from Associated British Foods (ABF).
ABF said the recent fall in the pound meant "our outlook for this financial year has improved and we no longer expect a decline in adjusted earnings per share for the group for the full year."
ABF shares soared by 8.9% to 2780p yesterday as a result of the upgrade, having slipped to a year-long low of 1,910p on the day following the Brexit vote.
Marks & Spencer didn't exactly inspire the City with a 8.9 like-for-like fall in general merchandise and a 0.9% like-for-like food sales fall, but the share price rose 1.6% to 298.9p despite the disappointing performance as much of the bad news was already priced in after heavy falls earlier this week.
Elsewhere, other strong risers included Ocado (OCDO), up 4.1% to 224.5p, Greggs (GRG), up 3% to 924p, Greencore (GNC), up 2.8% to 300.5p and WH Smith (SMWH), up 2.2% to 1,503p.
Purecircle (PURE) was up 6.2% to 331p, Hilton Food Group up 5.8% to 598.5p and Conviviality (CVR), up 4.2% to 175p.
Tesco fell heavily on Wednesday after a downgrade from HSBC and was down again yesterday, dropping a more modest 0.9% to 160.2p.
Also falling was Booker Group (BOK), down 1.6% to 163.9p.
C&C Group, which yesterday reported a "solid start to the year across core markets" was up 1.8% to €3.54 yesterday.
In France Danone (BN) ended the day 1.8% up at €64.50 after its $12.5bn acquisition of WhiteWave Foods in the US.