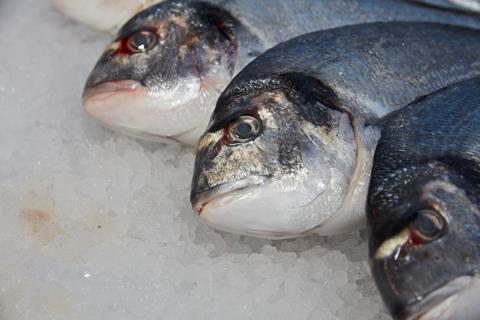 Having leapt during the first Covid lockdown, canned fish sales have now fallen below pre-pandemic levels, while frozen and fresh seafood have continued to perform strongly, new data has revealed.
According to Kantar analysis, canned fish value sales were £128.8m [12 w/e 11 July 2021] – a drop of 9.5% against the £142.3m spike recorded in the same period last year and a fall of 3.5% (£4.7m) against pre-Covid levels.
Volumes also fell 1.1% below 2019 levels and were 5.6% down compared with 2020, with Kantar pointing to the opening up of out-of-home channels as a driver of this decline.
The segment's performance was in stark contrast to that of chilled and frozen fish, both of which remained in double-digit value growth over the same data period against 2019.
Chilled sales were 16% higher than in 2019 at £519.3m, driven by added value and smoked products, while frozen was 10.2% ahead of its 2019 tally on £238.9m.
But while chilled sales showed they were still experiencing a Covid bounce – up 7.6% year on year with 600,000 more shoppers buying into the category than in the same period last year – frozen fell back 12% year on year.
"Sales of frozen fish have thawed slightly as restrictions eased this summer," said Kantar analyst James Rhodes. "Over half a million fewer people bought a pack of frozen fish during this period compared with 2020 when take-home grocery shopping soared to record-breaking levels in the first national lockdown.
"However, while people have been making the most of getting out and about to restaurants again and cooking less, they're still buying much more frozen fish than 'normal' times. Looking ahead, the category's performance will depend on how many of the new buyers it gained during the pandemic can be retained. A fall in average prices of 5.3% compared with 2020 will almost certainly help."
For chilled fish, Kantar said it anticipated category performance would drop below last year's unprecedented numbers in the second half of 2021 as out-of-home channels increased capacity and consumers gained confidence.
The news comes after canned fish giant John West announced it had overhauled its branding and visual identity as it seeks to reposition itself as a health and nutrition brand.