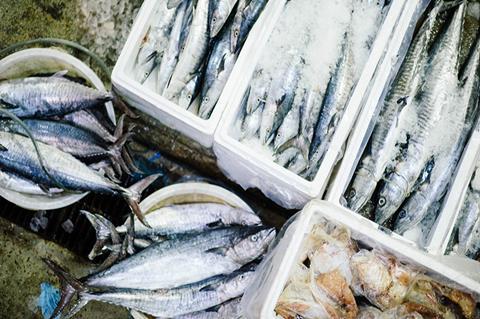 Sales of MSC-approved seafood have hit the £1bn mark over the past financial year, according to the organisation's figures.
Value sales leapt by 21% to £1.12bn in the year to March, while the number of products carrying the MSC logo have increased by 14% to 1,200, the sustainable seafood certification scheme said.
The news comes as MSC crowned Tesco as its 'Supermarket of the Year' for its "astonishing" progress in providing sustainable fish to consumers.
The supermarket giant said it had widened its range of MSC-certified products with 70% of its seafood now carrying the certification, up from 50% last year.
"At the MSC, we're excited about the growth of sustainable seafood across the UK," said the MSC UK programme director Erin Priddle.
"The retail sector has been working hard this year to provide more sustainable seafood choices.
"British consumers are passionate about the environment and sustainability and when given the option, they are increasingly choosing the blue fish label. This gives them the confidence that their seafood is sustainably sourced."