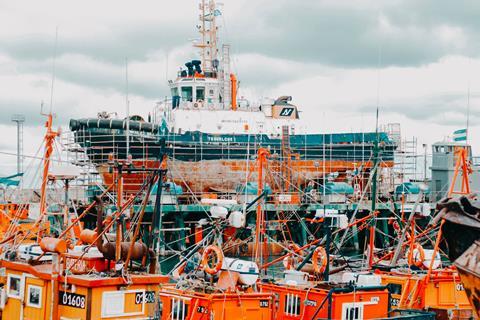 The Marine Stewardship Council is failing to tackle shark finning at certified fisheries around the world, according to a letter signed by industry representatives, academics and NGOs.
The group of 51 stakeholders has written to the MSC board to express concern over the marine group's "reluctance to implement globally acknowledged best practice" to end the practice within its fisheries.
Shark finning is the removal of the animal's fins before discarding the rest overboard.
Although the MSC blue label is the "gold standard for sustainable seafood," the letter argues that official data proves the practice is ongoing in MSC-certified fisheries, as a result of substantial weaknesses in their standards.
"The Marine Stewardship Council needs to take further action to eradicate shark finning in MSC-certified fisheries, and do so at a much faster pace," said Callum Roberts, professor of marine conservation at York University and a signatory of the letter.
"Such destructive practices should not be taking place, at any scale, in sustainable fisheries."
The MSC will ban a vessel from the fishery for two years if it is caught shark finning. However, the letter's signatories claimed this was "too weak" a response. They claim fishermen must not be allowed to return to shore with either a dismembered shark or its fins on board.
"The MSC's failure to require such a policy in fisheries which interact with sharks represents a significant and serious weakness in the programme," said Dr Iris Ziegler, project leader at Sharkproject.
The MSC said it was committed to eliminating the "abhorrent practice of shark finning" and aimed to introduce a new standard that would make any organisation prosecuted for shark finning in the past two years ineligible for certification.
"We recognise there have been inconsistencies in the application of our requirements," said Tim Davies, head of fisheries standard at MSC. "As a result, two separate reviews are underway to provide greater certainty shark finning is not taking place within MSC-certified fisheries."