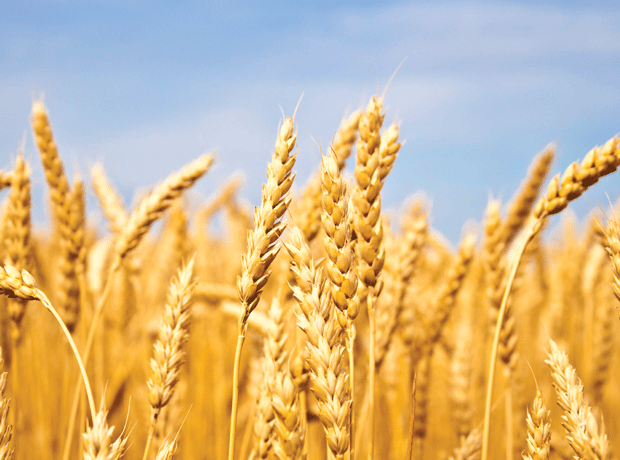 As global grains markets remain unpredictable, effective risk management and hedging strategies are more important than ever, food and agriculture companies have been warned.

A survey of 300 industry delegates at the EFFP conference this week revealed just how much uncertainty there is about commodity prices within the industry at the moment. When asked to predict what the price of UK feed wheat would be in a year's time (it is about £220/tonne at present), there were as many people who said they expected it to fall to £150-£175 as there were people predicting it would rise to £265-£290.

The largest percentage of delegates (34%) predicted a price range of £200-£240, while 32% said UK feed wheat would cost between £175 and £200 next year, and 17% said they expected £240 to £265.
The grains markets remain on edge
The grains markets remain on edge over production forecasts for next year.
Wheat prices rose sharply in anticipation of the USDA grains forecasts last week but futures eased after the US government corrected its expectations for global supplies upwards.
UK feed wheat remains at nearly £220/tonne, up 48% on last year and up 7% on last month.
Maize prices also continue to be elevated, with French prices up 28.5% year on year and up 3.5% month on month, after forecasts for global supplies were revised down by a further 3m tonnes, to 830m tonnes.
Arabica coffee prices are currently 33.8% cheaper than last year in response to forecasts of a good 2012/13 crop in Brazil.

EFFP senior partner Sion Roberts said the wide range of answers showed how unpredictable commodity prices had become. "Almost one in five in our audience thought the price would be either less than £175 or more than £265," he said. "What this tells us is that we currently face massive uncertainty about what wheat and other agricultural commodity prices are going to do over the next 12 months."

It was vital food companies had risk management strategies in place to deal with greater uncertainty, Roberts added. "Given the paucity of financial instruments for hedging in most sectors, this means implementing alternative supply chain strategies to deal with the risk," he said.

Closer collaboration between different parts of the supply chain was highlighted at the conference as a key risk management strategy, but trust remains a key stumbling block, with 61% of delegates saying a lack of trust was the biggest obstacle to effective collaboration.