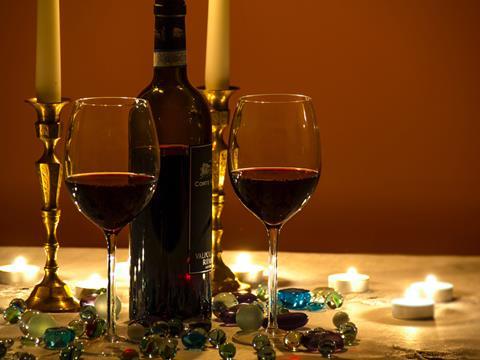 Brits are paying more for some of their favourite wines after the big four unleashed a swathe of price rises this month.
New wine duty levels from the 2018 Budget kicked in this month, and exclusive research by The Grocer reveals the supers have passed a significant portion of the tax on to customers.
In Tesco, prices have gone up across more than 70 SKUs so far, including more than 50 of its own-label lines, the majority of which are around £5. A bottle of its Orvieto Classico, for instance, has risen 25p to £5.25, while its Brut Cava is up to £6 from £5.75 [Edge by Ascential 52 w/e 14 February 2019].
Indeed, most of the products affected saw 25p added to their price tag, barring a few exceptions, such as Rocca Alata Amarone Della Valpolicella, which rose by £1 to £15, or Faustino Gran Reserva Rioja, which rose from £16 to £17.
The picture was much the same in Sainsbury's, which hiked prices across approximately 50 SKUs, adding upwards of 25p in some cases to the cost of several own-label lines and some brands. A bottle of its own-label premium Chilean Chardonnay, for instance, has risen from £7.50 to £8, with rises for SKUs from brands such as Gallo, I Heart, Stamford Brook and Cono Sur.
Sainsbury's also looks to have raised the price of five of its alcohol-free wines from £2.75 to £3, despite the fact no duty applies to these drinks.
Roughly 100 SKUs saw their prices surge in Morrisons, too, with increases for brands such as Blossom Hill, Barefoot, Banrock Station, Casillero del Diablo and Echo Falls, as well as 13 own-label SKUs.
In Asda, prices surged across more than 100 SKUs, covering brands from big players such as Blossom Hill, Echo Falls, Jacob's Creek, Lindeman's and Wolf Blass, as well as a swathe of its own-label SKUS.
Many wine SKUs that were on deal came off promotion at a higher price than they were listed at prior to the duty increase. Calvet Alsace Pinot Blanc, for instance, was listed at £7.98 until the week of 9 January, when it was rolled back to £7. When the promotion ended, it rose to £9.
Tesco and Asda declined to comment, while Sainsbury's said "the cost of individual products is determined by a number of factors and prices can fluctuate, both up and down, as a consequence". Morrisons was not available to comment at the time of writing.
The Grocer revealed last week that Asda had upped the price of a raft of fruit ciders. Many are made with flavourings and colourings, which means HMRC classes them as 'made-wine' rather than cider - and they are therefore subject to changes in wine duty.
Despite freezing duty on beer and spirits in the most recent Budget, the Chancellor lifted wine duty in line with RPI - a move WSTA CEO Miles Beale said came at "a particularly bad time" for the wine industry.