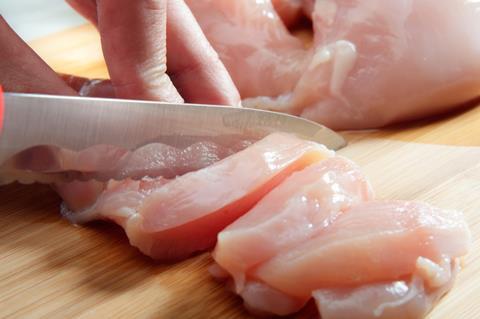 Irish supplier Faughan Foods is recalling a chicken breast SKU sold in Lidl's Northern Ireland stores over listeria fears.
Glensallagh Roast Chicken Breast (240g) packs with a use-by date of 13 September have been recalled after one was discovered to contain listeria monocytogenes bacteria.
The bacteria can cause flu-like symptoms and in rare instances, can lead to complications such as meningitis.
Faughan Foods, which is owned by O'Brien Fine Foods, advised consumers to avoid consuming the product.
"The Food Safety Authority of Ireland and Bord Bia have been informed and together with our customer Lidl Ireland, we are working to take all necessary action to address the issue," said a Faughan Foods spokesman.
"We wish to apologise for the inconvenience caused."
Recall notices have been displayed across Lidl's Northern Ireland store estate, with shoppers who bought the packs to be given a full refund at the point of purchase.