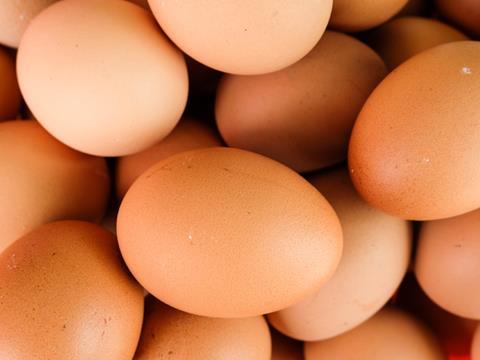 A new scandal involving the insecticide fipronil is brewing on the Continent, after German authorities instigated a major recall involving 73,000 potentially contaminated eggs.
The eggs are believed to have come from an organic egg supplier from the Netherlands, and were supplied to six different German states.
So far, neither the supplier nor the affected supermarkets has been named. Batch codes for the affected eggs will not be released until further tests have been conducted.
The contamination was first detected by authorities in the German state of Lower-Saxony, which said yesterday tests had found contamination levels of 0.014, 0.019 and 0.007 mg/kg. EU regulations allow no more than 0.005 mg/kg.
The detected contamination levels presented no risks to human health, the authorities added.
2017 fipronil scandal
The recall comes after fipronil contamination caused a major safety scandal on the Continent last year, when the insecticide was found in Dutch-supplied eggs, leading to millions of eggs being recalled across several countries.
In the UK, more than 700,000 imported eggs were affected at the time.
Fipronil is an insecticide that is used in lice and flea treatments for cats and dogs. It not allowed to be used on animals in food production.
Call for testing
The emergence of a potentially new fipronil scandal prompted the British Egg industry Council to call on the FSA to "launch a programme of random testing of eggs and egg products arriving in the UK".
The latest recalls were "not a surprise", according to BEIC chairman Andrew Joret.
"We have been concerned for some time that the initial issues following the product recalls we saw last year have not been thoroughly resolved," Joret said.
"Food businesses should protect themselves by specifying British Lion eggs and egg products, which are produced to the highest standards of food safety, and reassure their customers by using the British Lion mark on pack."