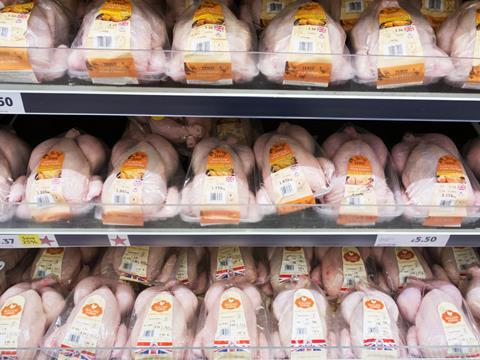 Will big supermarkets be marking their own homework? That was the question asked last week, when the FSA confirmed plans to scrap its quarterly campylobacter survey - instead allowing the UK's nine largest supermarkets to individually publish contamination results.
The move recognises the "significant progress made by major retailers and producers in taking action to reduce campylobacter levels" says the FSA, with the highest levels of the bug in supermarket chicken down from 7.8% in the first quarter of 2016 to 5% this year.

The focus of its attentions will now switch to "smaller establishments where we feel further improvements could be made", it says, in a move that should also relieve pressure on the FSA's budget, with the quarterly campylobacter survey costing in excess of £500,000 a year.

However, some food safety experts fear this could undermine efforts to reduce campylobacte. So how will the changes work in practice?
No 'set template' for retailers
The UK's nine largest supermarkets will now report their own testing data quarterly "in accordance with robust protocols established by the FSA", focusing on chicken containing the highest contamination levels only (> 1,000 cfu/g).

The FSA stresses the main focus is on "ensuring retailers adhere to our sampling and analytical protocols rather than agreeing a set template", so it remains to be seen exactly how retailers will publish results.
The FSA's campy plans at a glance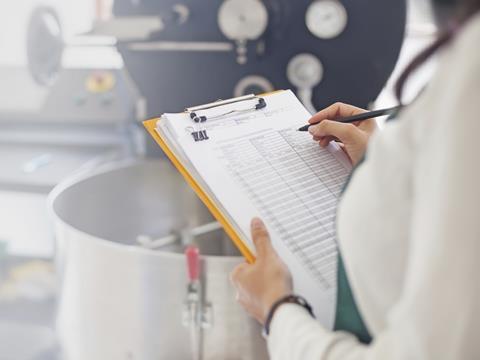 An end to its quarterly retailer survey: Major supermarkets will instead report their own data
New focus on smaller operators: Allowing improvements by mults to extend "across the supply chain"
Annual results: Data on smaller operators to be published once a year, rather than quarterly
Supermarkets only have to report highest contamination levels: Data to be available on individual retailer websites
BRC to report overall prevalence of campylobacter in supermarkets: Finer details of what will be disclosed to be confirmed
Separately, the BRC will report all individual sample results anonymously and calculate the overall prevalence of campylobacter in supermarkets. However, the finer details of the arrangement - including frequency of reporting - are yet to be thrashed out.

The regular bouts of "naming and shaming" from the FSA survey will become a thing of the past. The regulator will instead randomly select smaller independent retailers (excluding foodservice operators) and report on their data once a year.
A split industry reaction
Retailers have long argued that campylobacter is still relatively poorly understood and 'naming and shaming' can be unfair.

The sector was quick to support the new policy this week, with Tesco, Morrisons, Sainsbury's and Asda saying they already publish their data individually and would "continue to do so".

The British Poultry Council has also flagged its support, with CEO Richard Griffiths saying the move will allow the FSA to bring smaller operators "up to standard". The testing regimes of larger retailers are already more comprehensive and more rigorous, adds FaccendaFoods MD Andy Dawkins.

But there has also been criticism. Professor Tim Lang of City University's Centre for Food Policy warned he was "deeply troubled" about industy capture; Professor Erik Millstone of the University of Sussex is "deeply disappointed".

"Supermarkets will only need to report the highest levels of contamination," says Millstone. "They will not disclose average levels, and that will make it far harder for consumers to compare [big] retailers; they would need to check at least nine different websites."

"The FSA is proposing to make life easier for supermarkets when it should be putting consumers first," he adds.

The FSA says the pressure on major retailers to continue reducing campylobacter rates will continue, and it will "reserve the right to comment publicly on the results".

It now needs to prove it can push smaller retailers to cut campy rates as well - and show consumer, rather than industry, interests are its top priority.