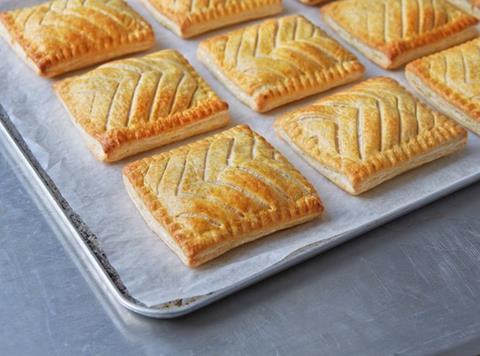 After the tragic, avoidable deaths of two customers, it's Pret that has made the headlines, but our food labelling regulations have been an accident waiting to happen.
Foods packaged on site before sale can be sold without individual allergen or ingredient labels. Researching this 'loophole' (more like a yawning great gap in labelling law) for my book, Swallow This, I learnt that providing a company has allergen information in a folder or notice somewhere on the retail premises, it has met its legal obligations.
Ingredients were even more mysterious. M&S told me at the time: "As we don't sell food online, we don't have a central database." Greggs said: "Ingredient lists are not [available] because Greggs wishes to protect the recipes of its iconic products." When a journalist can't get straight answers, what hope for any member of the public?
Now Pret has promised a full ingredient labelling trial and Greggs says it is urgently reviewing its practices and procedures. Other worried retailers are doubtless doing the same. But full transparency will be a nightmare for them, and here's why. While the public has bought the illusion that food prepared in-store is somehow superior to the pre-packed equivalent on the shelves, the opposite is the case.
Food manufacturers know that customers can scrutinise the ingredients list on their packaged products, and this discipline has forced them to improve their recipes and clean up their labels. But the make-up of food packaged on site has never seen any public light of day. This is why what looks to be real raspberry 'jam' in your in-store Danish pastry is more often a cheaper amalgam of sugar syrup, raspberry purée, pectin, citric acid and calcium chloride, not the straightforward jam, made from raspberries and sugar, you'd buy in a jar on the supermarket preserves aisle.
If retailers were to grasp the nettle and candidly label every ingredient and additive in their non pre-packaged food, the list would typically run to a paragraph and so expose the blatant mismatch between the 'natural' promise of 'freshly handmade' products and the disconcerting reality. Somehow, despite sheepish speeches about informing their customers better, I don't think our retailers will let this happen.
Joanna Blythman is a journalist and author of Swallow This