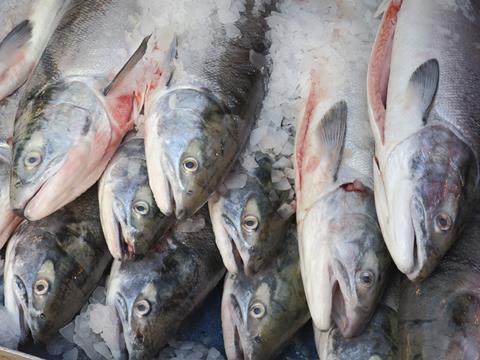 The Scottish Salmon Company has defended its production standards following accusations the supplier breached safety levels of a toxic chemical three times during 2016.

Levels of emamectin in the flesh of the salmon were above safety limits due to an "overdose" of the chemical, claimed the Global Alliance Against Industrial Aquaculture (GAAIA).

The campaign group said documents obtained using the Freedom of Information Act from the Veterinary Medicines Directorate, revealed that three fish samples at Scottish Salmon Company sites in Loch Roag on the Isle of Lewis recorded unsafe levels of emamectin.

The chemical is used to treat sea lice, but if residues of the chemical remain in the fish, it can be a potential health risk for those eating the fish, GAAIA said. However, the fish was reportedly not destroyed and instead harvested in November.

"We take the health and welfare of our fish very seriously," said a spokeswoman for The Scottish Salmon Company.
"In early 2016 there was an isolated incident during the growing cycle. Samples were taken during routine testing which showed marginally higher than threshold levels of emamectin. This took place over a year ago. Additional checks were immediately put in place to ensure no further incidents and we continue to work in line with industry best practice."

The GAAIA has written to the Scottish Salmon Company to ask how much contaminated salmon made it to market, Staniford said, and which supermarkets may have sold the fish.

"The alarming rise in emamectin benzoate use is now becoming a public health issue with the Veterinary Medicines Directorate reporting at least eight cases of emamectin contamination of farmed salmon since 2005," he added. "The safest way to avoid chemical contamination is to boycott farmed salmon."