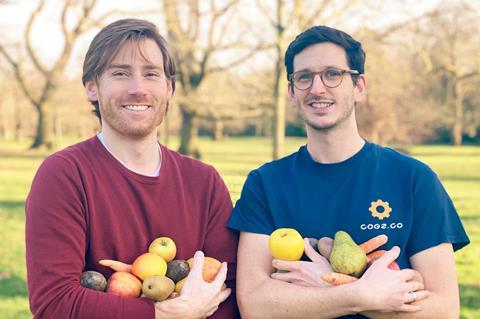 An M&S-backed app that connects growers who have surplus produce with processors has been revamped and expanded.

Cogz, which has received £250,000 through M&S's partnership with startup incubator Founders Factory, aims to cut food waste and create a more transparent supply chain.

It offers buyers the opportunity to buy produce at 10%-30% below wholesale price, while also allowing growers to boost their margins through the sale of foods that would otherwise have gone to waste.

The app soft-launched in November 2018 and initially dealt with top fruit before expanding into root veg through an upgrade last week.

According to Cogz's data, an average of 1,200 tonnes of produce a month has been put up on the app since it went live. So far, about 50 growers and 80 processors have signed up, with many of M&S's suppliers and processors anticipated to follow in 2020.

"The beauty of this technology is that everyone benefits from a more connected and less wasteful food supply chain," said co-founder Sean O'Keefe. "We want to see a world where everything grown gets eaten."
Cogz has a procurement-based model, whereby food processors request produce through the app. An algorithm then identifies growers with a surplus who can then contact the processors.
Once an agreement has been reached, the parties organise a delivery method and payment is processed through the app as soon as it has been received. The fastest delivery time is next-day.
The app also has scope to deal with imported fruit & veg, according to O'Keefe. Produce which has been found to have degraded in transit upon its arrival in the UK can be sold to processors through the app.
"The processors are saving a lot of time in their procurement processes and they, along with growers and farmers, are also improving their margins in what is a very competitive grocery and retail environment," he added.
M&S's backing in December follows the retailer's launch of its Plan A 2025 sustainability plan in 2017. One of its aims is to halve food waste in its supply chain by 2025.
O'Keefe said the partnership will aim to get the surplus sold on the app into M&S's own-label supply chain. This produce will go towards products, such as juices, soups and ready meals.