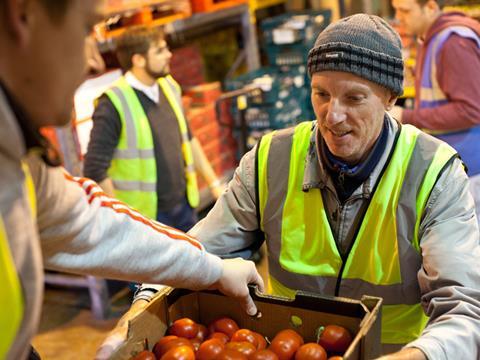 Three major UK supermarkets have thrown their weight behind The Grocer's landmark Waste Not Want Not campaign.

Morrisons, M&S and Waitrose this week all pledged their support for the campaign, which aims to cut food waste in the grocery supply chain and increase the amount of surplus food redirected to those in need.

Morrisons head of corporate responsibility Steve Butts said the retailer this week redistributed the millionth product through its Unsold Food Programme. The scheme, which launched last October, works by connecting stores to local charities that can make use of the surplus food generated at a particular store.

"We are doing this because it's the right thing to do," said Butts. "Our store colleagues hate throwing out perfectly good food, so it is great The Grocer is raising the profile of this issue."

M&S, meanwhile, reported it had reduced food waste from its stores by 9% over the past three years as part of its Plan A commitments.

"We're supporting the Grocer's Waste Not Want Not campaign," said director of food Andy Adcock. "Reducing waste is something we're passionate about."

Waitrose commercial director Mark Williamson also expressed support. "We want as much of our food as possible to be eaten - whether by customers, staff or those in need. To work on this, we donate surplus food to local charities, have staff shops in our branches, and sell imperfect fruit and vegetables," he said. "We're really pleased The Grocer is adding its considerable influence to such an important issue."

Food redistribution organisation FareShare has seen a 25% rise in the amount of food it redistributed to charities in the last year, taking the total to 9,070 tonnes.

One in five UK charities now said they would likely close without the deliveries of surplus food, said FareShare, which redistributes £19.6m worth of food a year and is relied on by more than 200,000 vulnerable people each week. But CEO Lindsay Boswell said this was only "the tip of a food waste iceberg" and it needed more food and drink companies to sign up, and investment of £15m over the next five years to reach its target volume of 100,000 tonnes of food - the same goal The Grocer is working towards for its Waste Not Want Not campaign.

"Last year, with support from switched-on food companies, FareShare diverted more food from waste and supported more frontline charities than ever before," said Boswell. "But there's so much more to do - right now, we're only accessing the tip of a food waste iceberg. Hundreds of thousands of tonnes of perfectly edible food gets thrown away, or used to generate energy or animal feed, every year."

"Demand for surplus food is outstripping supply," he added, with a waiting list of charities at each one of the organisations 20 regional depots.

"We're urgently calling for more food companies to work with us to redistribute their good, surplus produce, and for more volunteers to help us get that food to the people who need it most."

To get in touch to offer help email foodoffers@fareshare.org.uk.