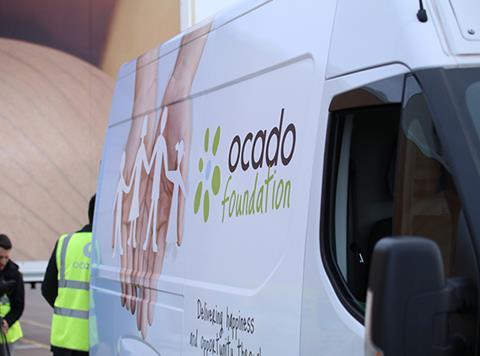 Ocado has achieved near-zero levels of food waste with just 0.02% of the products it processses wasted.

The online supermarket said an efficient supply chain helped it deliver almost every item of food it handled to customers, while also increasing the time they had to consume it before it went off. Just one in 6,000 lines are currently going to waste.

Three distribution centres meant less chance of waste than hundreds of stores, Ocado said, pointing to temperature control as an example, with whole sections of the customer fulfilment centres refrigerated.

The retailer said it used "bespoke software" which "calculates how to pack items to reduce product damage and decrease food waste"'.

It worked with suppliers to ensure products were packaged suitably for the "highly automated hotbeds of technology" they would pass through in one of the fulfilment centres, a spokeswoman added.
Meanwhile the company was also making efforts to give customers more time to consume food, with a recent chilled and bakery project increasing shelf life at home by over 50% for two thirds of the range.

"Our business model is built around efficiency and low waste," said Ocado head of corporate responsibility Suzanne Westlake.

"By continually improving our technology, processes and our relationships with suppliers, we've been able to reduce our food waste to practically zero - I believe we have the lowest total food waste figures in our industry."

Ocado supply chain operations manager Dan Kelly added: "Fresh products like meat or bakery items have a very short shelf life. We've been working hard with our suppliers and internally to help give customers more time at home to enjoy their food.

"By testing and tweaking the packaging on our mince, for example, we've been able to promise customers an extra two days of shelf life in their fridge - that's on top of the three days we already promise."

Helen White, special advisor on household food waste at WRAP, said: "Currently the average family of four waste the equivalent of £60-worth of food every month. Having the support of leading retailers such as Ocado is vital in the fight against food waste and crucial if we are to reduce the 7.3 million tonnes of food wasted every year from UK homes."
Sign our petition

We want food to be eaten - not end up in the bin. Join our campaign to take action on food waste: Pledge your support here