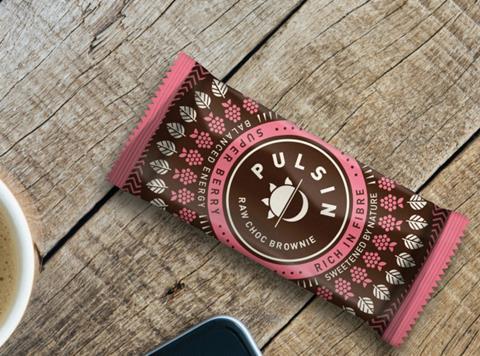 A fledgling South Yorkshire-based online retailer specialising in surplus in-date ambient food has revealed plans to eventually expand its model into frozen and chilled.

Food Circle Supermarket began trading this January and now sources surplus products from 10-15 suppliers including Fulfil, Nakd, Trek, Pulsin, Grenade, Oatein, Organix and Pukka Herbs.

It has earned recognition for its innovative approach to reducing the volume of produce that ends up in landfill unnecessarily.

Co-founder James Barthorpe said the surplus came from overproduction, changes in packaging design and artwork, or from delistings.
Fellow co-founder Paul Simpson added: "The low cost allows us to ensure they are consumed and not wasted because if we've got plenty of flexibility with the price we can offer to the customer it gives us the scope to do that and clear bigger volumes."

Barthorpe and Simpson, who used to be business development managers at social enterprise Community Shop, said they sought to preserve the integrity of brand owners.

Simpson said: "We do that by educating our customers on what food waste is and what surplus is. They are getting a good price with us because it's surplus and not because they are getting ripped off on the high street."

The average shelf life is two to three months.

Food Circle Supermarket currently sells about 75-100 SKUs but Barthorpe said the business was "working on expanding that".

He said: "People do want a bigger range. We still see ourselves as in the very early stages of our business, so the goal is to have several hundred products within the next year hopefully, because we intend to expand rapidly."

The company has just moved to Matrix Business Centre in Dinnington, from its previous base of Century Business Centre in nearby Rotherham.
The business said the new location was ideally located in terms of distribution, making it easier to ship stock to customers across the country as well as having more room to store the growing product range.

Simpson said: "It's just ambient at the moment but in the next five years we would like to move into chilled and frozen. We are called 'supermarket' for a reason. We want to be an online platform where people can make savings on healthy foods.

"A lot of the products are gluten free and we've reached out to that sector. We are able to offer them at a lower cost."

Based on current growth, the company is projecting net profit of £75,000 based on £250,000 revenue without further investment.

It has already received a small UK Steel Enterprise Kickstart grant, which helped it roll out a comprehensive online and social media marketing campaign last month.

The campaign helped secure a raft of new customers and solidified its presence as "the only retailer of its kind in the UK," according to the business, which has also applied to go on TV's Dragons' Den.