Why would you pay to redistribute food you can't sell, when there are people who will pay you to take it away?" asks Mark Varney, FareShare's director of food.

Why indeed? Today, according to Wrap, 223,000 tonnes of edible food, instead of feeding the million-plus hungry people reliant on food banks across the UK, is sent to anaerobic digestion plants, used in animal feed and for compost, or simply thrown away. Aside from the ethical questions this raises, current practice is at odds with laws the UK has signed up to via the EU Waste Framework Directive.

The waste hierarchy, which was transposed into UK law through the Waste (England and Wales) Regulations 2011, sets out five steps for dealing with waste according to its environmental impact. At the top sits prevention, followed by redistribution, feeding livestock, composting & anaerobic digestion and - as a last resort only - disposal.

How, then, has the UK ended up with a system that has favoured renewable energy and animal feed over hungry people, as FareShare, the UK's biggest redistribution charity, claims? And how can the situation be rectified so the industry reverts to the rightful order and prioritises as it should?
The waste hierarchy
Prevention: the most preferable option, and ultimate goal of the waste hierarchy, is to prevent waste from arising in the first place.
Redistribution: food surplus which is safe for human consumption should be redistributed to the community.
Feed livestock: surplus food, unsuitable for human consumption, can be supplied for animal feed but may require some processing.
Renewable energy & compost: unavoidable food waste, unfit for consumption, can be used to produce bio-fertiliser and energy via AD and if not, it can be composted.
Disposal: via landfill should be the last resort.
As a source of renewable energy, AD operators have received £160m in financial incentives from the government in the 18 months to March 2015 alone, according to the Green Investment Bank. These include Feed in Tariffs and Renewable Obligation Certificates, which offset the cost of electricity, and payments for energy exported to the grid.
That's enabled AD to compete more effectively against landfill and incineration says Paul Killoughery, MD of food waste recycling company Bio Collectors. "Over the last three or four years, gate fees for food waste have declined by half in the UK and in some places even more," he says.

"Effectively the plants get a tariff from the government so we're now super-competitive against landfill, which typically costs about £120 per tonne."

Landfill costs include an £84.40 tax per tonne, plus gate fees (or tipping fee) and haulage costs. Aided by these subsidies, food manufacturers have already made great strides in reducing waste to landfill. Wrap estimates only 2,000 tonnes were sent to landfill in 2015, reflecting the zero food and packaging waste to landfill policies across much of the manufacturing sector.

But these subsidies put food redistribution at "a fundamental disadvantage" says Varney. "It's not down to inertia. It's an outcome of how the industry currently operates. Food and drink businesses are only doing what makes commercial sense. For lots of businesses it's cheaper to send surplus food to an AD plant than to do the right thing and follow the food waste hierarchy."

In FareShare's extensive industry conversations, one manufacturer it spoke to is paying as little as £32 per tonne, "including collection, management and gate fees to send material to AD, while others are paying £50 to £60 per tonne, reveals Varney. And on occasion, manufacturers are even being paid - "up to £60" per tonne depending on the AD facility and the time of year.

By comparison, it could cost £70 to £100 per tonne for food surplus to find its way to FareShare's redistribution network, due to the extra processing required. That consists of £40 to £50 to put somebody on a line for half the day to identify the good-quality food, says Varney, with the rest from haulage and logistics.

That means food redistribution is not operating on a level playing field, he adds, "The government is not providing us with support to collect that food. Yet they are providing support to AD. It's such a skewed system."

Some AD operators refute suggestions they have an unfair advantage. "There aren't any government incentives that make AD cheaper for the waste producer over redistribution," says Philip Simpson, commercial director at ReFood.

"We all agree that if there is a way for food to be consumed then it should be. The issue lies less in AD versus redistribution and more in ensuring food waste doesn't go to landfill. There are still some retailers that send all their food waste to landfill because it's the easy option," he adds.

Instead Simpson believes legislation, similar to that in Scotland and Northern Ireland, which requires food waste to be separated and not sent directly to landfill, is needed in England. As with redistribution, cost is a barrier, but Simpson says capturing this material would provide more feedstock, which is currently "a challenge" for independent plants to source.

Animal feed

Unlike AD operators, animal feed producers don't have government subsidies available. But the opportunity to earn income makes animal feed a viable solution for the right type of food surplus, such as cereals, flour, noodles and pasta, says Paul Featherstone, procurement director at animal feed manufacturer SugaRich.

"An avenue that is costing you money over one that costs less, such as AD, or one that gives you a rebate, such as animal feed, automatically puts a commercial pressure on the decision-making process," he says.

Manufacturers can receive up to £100 per tonne based on the nutrient density of a product, with crackers at the low end of the scale and biscuits at the top.

Wrap identified 37,000 tonnes of surplus going to animal feed that could be redirected for redistribution. Featherstone says his feedstock would drop as a result of pushing surplus up the hierarchy, but admits "morally and ethically it's the right thing to do".
Where does food surplus and waste end up now?
The UK system might be skewed but in Wrap's landmark report mapping waste it identified plenty of opportunities for industry to improve.
For instance while only 47,000 tonnes of food surplus is currently redistributed into charitable and commercial organisations it identified an additional 223,000 tonnes of edible food it's "realistic" to think could be sent down this route going forward. Similarly 30% more food waste could be redirected for animal feed, from 662,000 tonnes currently, to 860,000 tonnes. To achieve that Wrap say they'll be working with the FSA and representatives from local authorities to "improve the clarity and consistency" of guidance and staff training on the ground. Shifting this waste up the hierarchy would lead to a subsequent drop in edible food sent to AD plants and the elimination of the small quantities still ending up in landfill - and The Grocer agrees that is the right approach. That's why we're calling for government to incentivise industry to redistribute edible food and ensure we get our priorities right.
Currently businesses have a legal obligation to follow the waste hierarchy unless it fails to achieve the best environmental outcome, according to UK Waste Regulations. For example, it may not be technically or economically viable to redistribute food where it involves lengthy transportation.

But Featherstone believes the "only instances" in which the hierarchy should not be adhered to are ones where food safety is concerned. "If those FiT subsidies were taken from AD and put into a charitable network infrastructure to help finance it, more of these non-recovered elements of food would be driven back into the human food chain, he adds.

Not surprisingly, the AD industry disagree. Having already disputed newly proposed changes from the Department of Energy and Climate Change to the incentives, which will see support for the technology reduced, "right now, we're all scrapping round for food waste to feed our large-scale capital investments," says Fergus Healy, Olleco's food waste and AD director. "The AD market is in a difficult position. Over the last six months a lot of subsidies have been either reduced significantly or in future will be removed entirely."

With 1.85 million tonnes of all commercial and industrial food waste from business across the UK going to landfill or incineration , plus a substantial amount of household waste still uncollected, Healy argues this is not the time to stop supporting the AD sector. "There is room for all of us to co-exist. Nobody would argue that food shouldn't first and foremost go to those whose who need it," he says. "But in a sector that is going to be vital to the UK over the coming years, I worry now about AD operators going out of business."

Lobbying the government

As it happens, FareShare is a supporter of AD subsidies. It is a "fantastic technology" says Varney. "A brilliant solution to part of the problem".

He just wants to level the playing field. "You could quadruple at least, if not more, the volumes of redistribution with the right incentives," he claims.

So how likely is this to happen? How might it work? And what would it cost? One of the key objectives of The Grocer's Waste Not Want campaign is to lobby the government so food redistribution isn't at such a disadvantage. It won't be easy if FareShare's experience is anything to go by. "For most food manufacturers and suppliers, the costs of disposing of food via AD or animal food is cheaper than providing food surpluses for redistribution," says Varney, "but we've been unable to have constructive conversations with Defra because they deny the existence of these cost differentials."

FareShare is also reluctant to prescribe a system by which incentives might be set up. But its own modelling has come up with a figure of just £3m-£5m a year.

Shadow environment secretary Kerry McCarthy is less shy in coming forward. In her Food Waste (Reduction) Bill 2015-16 she called for a review of fiscal measures that make it cheaper to dispose of food through AD to "encourage observance of the food waste reduction hierarchy". She believes this could include an assessment to estimate the costs to the exchequer vs the social/environmental benefits of introducing fiscal tools, and even to consider disincentives, such as a tax per tonne of food wasted, regardless of the disposal method. "Symbolically important" to the Bill is enshrining redistribution in legislation, it adds.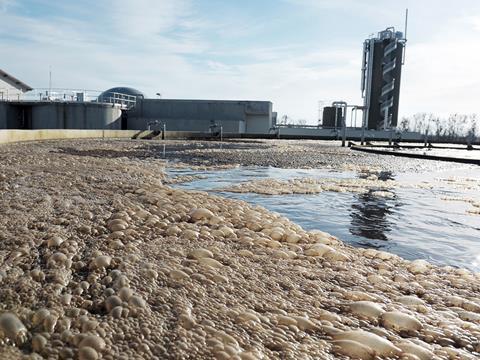 Infrastructure must improve

But FareShare disagrees with a mandatory approach. Aside from the additional regulatory red tape imposed on businesses and charities, making it costly and time consuming, FareShare argues that a blanket requirement to redistribute all surplus food (like the one implemented in France) can create difficulties if not accompanied by significant infrastructure support for redistribution charities (though, as McCarthy points out, French supermarkets were relieved of their obligations if charities were unable to find a home for food).

In any event, if redistribution is to increase, FareShare knows its infrastructure must improve. It estimates if the volume of surplus redistributed increases to 100,000 tonnes each year for the next five years, it would need an estimated £10 to £15m investment .

So far, the government seems unresponsive to proposals for either new legislation or financial incentives.

McCarthy's Bill failed to get a second reading, while Defra, when questioned about its plans to introduce incentives for the redistribution of edible food, appears to pin its hopes on the voluntary Courtauld 2025 initiative."Where food waste is unavoidable, redistribution should always be the priority," says a spokesman. "Through the Courtauld agreement the amount of food surplus redistributed via charities and under commercial agreements increased by 74% from 2012 to 2014," he claims. Food redistribution under Courtauld 3 increased from 21,000 tonnes to 38,000 tonnes.

A voluntary approach is also the "most appropriate and least burdensome" Defra minister Rory Stewart wrote in a letter to McCarthy, adding that fiscal incentives could discourage application of the waste hierarchy. "We do need to avoid measures intended to increase redistribution, such as granting tax breaks for donation of food, which could perversely incentivise the production of surplus, rather than maintain a focus on prevention," he writes.

FareShare remains defiant, however, as it fights to push food redistribution to its rightful place at the top of the waste hierarchy. As Varney says: "We're urging the government to make the commercial environment better for businesses to make the right decisions."