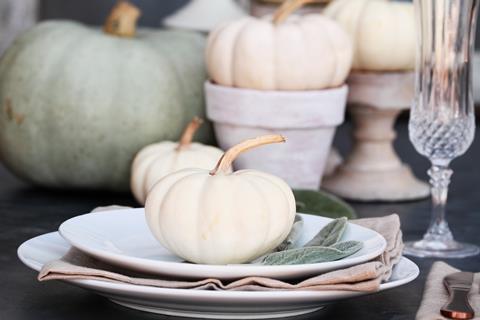 Publishing: 27 July
Download the synopsis here
Advertising deadline: 17 July
Submissions deadline: 10 July
The Story
Forget cheap candy and home-made costumes. Halloween is becoming an increasingly sophisticated event. Or at least, it's becoming that way for a certain tier of shoppers. Rather than holding kids parties full of E-numbers and apple bobbing, they are hosting a more high-end affair. See the Pinterest ideas for a sophisticated Halloween party, or the socialites offering tips on hosting a classy do. Even pumpkins are getting a makeover as shoppers carve out ever more intricate designs. So who are these Halloween sophisticates? What do they want from the event? And what is the opportunity for retailers and brands?
Main themes
Retailers: Traditionally, consumers have veered towards supermarkets that offer cheap and cheerful Halloween selections. How is this new consumer changing up the mix? Are more premium offerings overtrading?
Products: Which products are capitalising on the high-end Halloween shopper and how?
Demographics: Which demographics are leaning towards a more sophisticated Halloween gathering? And how much spend do they command?
Marketing: How are retailers and brands targeting consumers who want something beyond the traditional kids' party?
Kantar demographic data: Using Kantar data, we explain how the different demographics are shopping at Halloween.
Kantar retailer data: Using Kantar data, we explain how the retailers are performing at Halloween.
Innovations: We identify four new products or product ranges that ideally have not appeared in The Grocer before including launch date, image and RSP.
Online Listicle to go live on 19 July: What are the main innovations & how are they shaping the market