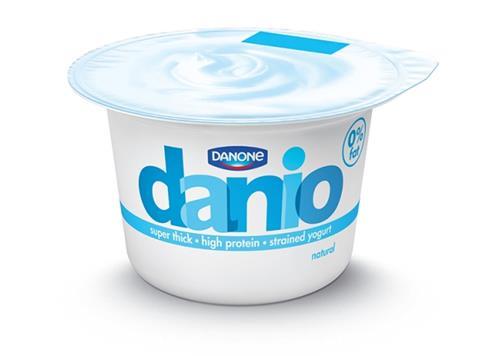 Danone is looking to push its Danio yoghurt as an ingredient in cooking through the launch of a new plain variant.

The move will align Danio's portfolio with those of competitor yoghurt brands that also offer a plain or natural product, such as Total Greek Yoghurt.

"Natural Danio will be perfect for our foodie consumers who can use it for cooking, or as part of their existing breakfast and snacking repertoire," said Blandine Stefani, marketing director at Danone.

Last week, Total brand owner Fage UK revealed it would open a stall at London's Berwick Street market to promote the brand's foodie credentials.

Danio is also adding two further variants - mango and honey - to its range. All three products are free from fat, artificial sweeteners, flavours or preservatives.

Danio is worth £12.3m [Nielsen MAT 8 February 2014] and claims to have added 42% in incremental value sales to chilled yoghurt and desserts [Kantar Worldpanel 36 w/e 13 October 2013 vs same period in 2012].

"Danio's super-thick texture has attracted a new kind of consumer to the yoghurt aisle," Stefani added.