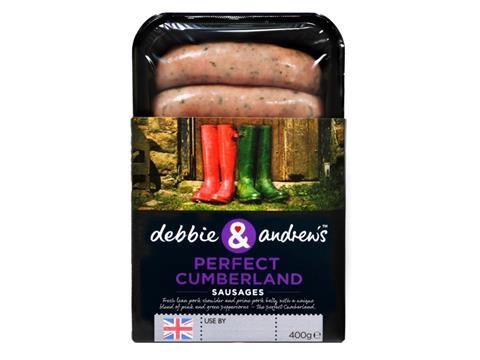 ABP has added a new Cumberland variant to its Debbie & Andrew's range of premium sausages.

A modern twist on the Cumberland sausage, Perfect Cumberland is made with green and pink peppercorns. It will go into Sainsbury's from 21 May (rsp: £2.50-£3).

The Debbie & Andrew's premium range includes Perfect pork, Harrogate 97% and Sicilian, while its lower-priced Butcher's Classic range includes standard Cumberland and pork sausages.