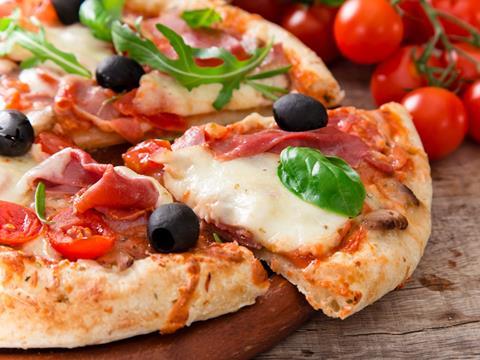 Frozen food sales are up 5.4% on 2017, with category value reaching £6.1bn, according to new data from Kantar Worldpanel.

Pizzas and savoury foods led the category growth in the year to June, with their combined value up more than £100m on 2017 to make up 16% of the value of the total frozen food retail market [52 w/e 18 June 2018].

The British Frozen Food Federation hailed "exceptional volume growth", as value sales growth in the frozen aisle continued to outstrip that of the big four retailers.
Meanwhile, ice cream sales were also on the up, with premiumisation contributing to its 7.7% value sales spike, while the recent spate of hot weather gave volume sales a 0.8% boost. The BFFF predicted further spikes in ice cream sales, with the heatwave is forecast to last until at least the end of July.

"Consumers are still buying traditional products like ice cream but NPD is driving them to incorporate more savoury products into their daily diets, which is good news for the frozen food industry," said BFFF CEO John Hyman.

"More and more people are heading to the frozen food aisles where they know they can get restaurant-quality products to enjoy at home. Frozen makes it easier to access convenient and nutritious food such as frozen fish, which has also seen a 3.1% value increase in sales over the last year."

However, growth appears to have slowed in recent months after hitting the £6.1bn mark in January on the back of 6.1% value sales growth [Kantar Worldpanel 52 w/e 28 January]. The category has, however, made a comeback from years of stagnation, which saw volumes struggle as value remained frozen at £5.7bn from 2016 to 2017.