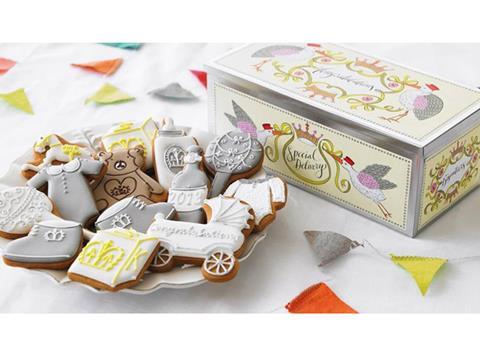 Handmade biscuit company Biscuiteers has surpassed its £550,000 crowdfunding target in less than a month.

The retailer has raised £590,150 since the beginning of this month, when it called for investors to help to fund its international expansion and growth in online sales. And it will continue to accept investments for a further 10 days.

The company, which turns over £3m a year, owns two London shops and their hand-made iced biscuits are stocked by retailers including John Lewis and Selfridges. Its corporate clients include Cartier, Christian Dior and Net-A-Porter.

But online is its largest division, accounting for 53% of sales.

The company named direct to customer sales as a "main focus for future growth", having already racked up 100,000 customers in 99 countries.

Biscuiteers founder and MD Harriet Hastings said she had decided to go down the crowdfunding route because customers were "very much at the heart of our business". "We wanted to give them a chance to be part of our biscuit journey," she said.