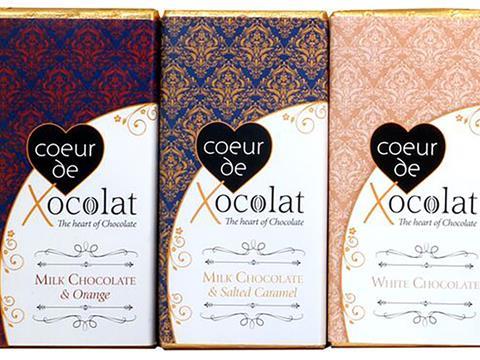 Coeur de Xocolat is the latest food & drinks business to turn to the crowd for cash to build its brand and gain listings with national retailers.

The premium chocolate manufacturer is giving away 10% equity as it targets £125,000 on crowdfunding platform Seedrs, with the campaign going live on Monday (12 October) to coincide with National Chocolate Week.

It launched a range of seven chocolate bars and three flavours of jam to the retail market in March, winning a Great Taste award for its dark chocolate & raspberry jam.

Coeur de Xocolat's products are listed in three wholesalers and 15 retailers - online and in-store - such as York's Chocolate Story, Moordale Foods and Gorgeous Food Company.

Chocolatier David Greenwood-Haigh, who has more than 40 years' experience in the food industry with roles at Unilever, Campbell's and most recently Divine Chocolate, started the company in 2011 to provide chocolate training, workshops, team building and tasting events for the likes of Deloitte and Danone. He launched the retail side of the business earlier this year following growing demand for his chocolate.

"The Xocolat adventure has just started and we have big plans for the future," Greenwood-Haigh said. "Crowdfunding gives us a great opportunity to build the chocolate empire through some really exciting innovation. The vision is to build a premium brand that is synonymous with fine food and the possibility for range development is almost limitless."

Funds from the Seedrs campaign will be put towards working capital, advertising and NPD, with the initial stage of the brand growth planned to come from distribution and sales in specialist outlets before moving into bigger retailers such as Ocado, Waitrose and Sainsbury's.

"Once we have built a solid foundation in the UK market we seek to look to explore relevant avenues overseas with markets that are primed for an exciting luxury brand," Greenwood-Haigh added.

Coeur de Xocolat also has aspirations to expand its category reach, with barbecue, dressings and hot drinks ranges already developed.