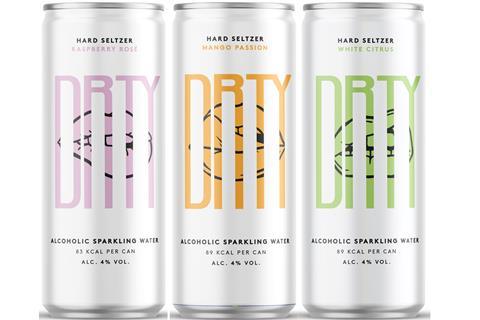 Drty Drinks has agreed a six-figure debt funding package to support rapid growth as the hard seltzer brand builds on its retail distribution network.
Founded in 2019 by Matija Pisk and Oli Clements, Drty makes carb-free hard seltzer in a range of natural fruit flavours.
Since launching, it has won listings with Waitrose, Asda, Ocado and BP forecourts.
The £250,000 invoice discounting facility from Growth Lending will provide the business with further working capital as it aims to further execute its retail and D2C strategies.
Pisk said the brand had been on an "extremely exciting" journey already but was only just getting started.
"The hard seltzer movement has exploded in popularity during the past couple of years and is only likely to grow further. We want to be at the forefront of this growth in the years to come and our latest funding round will be invaluable to these plans."
Growth Lending – founded in 2013 to support high-growth SMEs – experienced a record 2021, providing £64m under the government-backed Covid loan scheme.
Julian Hornby, principal at Growth Lending, added: "Drty Drinks is a brand we have known for some time, with a fantastic founding team and huge growth plans in a booming drinks category.
"We are excited to be supporting the team's ambitious plans as they continue to build market share."