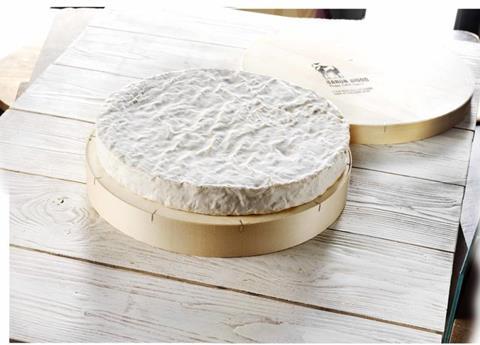 Fen Farm Dairy is set to expand its production of fine cheese, raw cultured butter and raw cream after receiving a £200,000 bank loan.
The family-owned Suffolk business, which has been making dairy products for more than 50 years, plans to double production in five years.
Fen Farm currently operates in the domestic sector and distributes its products through Harrods and Fortnum & Mason.
The funding from HSBC helped the dairy to develop its cheese unit, with the farm making what it claims is the only raw milk brie-style cheese in the UK, Baron Bigod.
Fen Farm has also hired a milking manager using the money, who will manage the day-to-day operations with the owner focusing on growing the business and increasing production.
"HSBC's support has enabled us to increase capacity and further diversify the business," said Jonny Crickmore, who runs the 950-acre farm alongside his father Graham.
"Our main priority is producing good quality products that our consumers enjoy. Thanks to the funding, we have been able to hire additional staff, which in turn will allow a greater focus on the growth of the business and drive sales even further with an aim to double production during the next five years."
He added the cheese had recorded 35% growth this year, with expectations to do the same in the next 12 months.
Julie Melbourn, area director for business banking in Norfolk, said: "Fen Farm came to us looking to add value to their dairy products and they are now in an exceptionally strong position for growth and ongoing business development with their Baron Bigod cheese seeing 35% growth this year."
Fen Farm Dairy has won Good Housekeeping's Champion Cheesemaker 2016 award and Entrepreneur of the Year 2016 Europe Asia and Africa at the Business Excellence Awards.