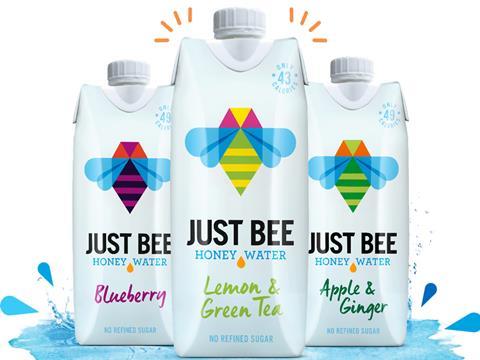 Flavoured water start-up Just Bee has secured a six-figure investment from two food and drink veterans after turning down an offer from Peter Jones on Dragons' Den.

The business, founded by former accountants turned beekeepers Joe Harper and Andy Sugden in 2015, has also secured nationwide listings for its range of three honey-infused spring waters in Waitrose, Boots and Holland & Barrett.

Harper and Sugden were looking for £65k from the Dragons for a 10% stake, but turned down Peter Jones' offer for all of the money in return for 25% of the business.

The backing from two new unnamed investors, who both have extensive experience in the industry, will be used to scale up the business, develop new products and to raise brand awareness.

"It was really hard for us to say no to Peter Jones," Sugden said. "But we really believe more people are looking for a natural alternative to sugary soft drinks. Using honey is a great alternative and gives us a huge opportunity which we didn't think Peter's offer reflected."

He added the six-figure sum would help Just Bee move out of the startup phase and fuel rapid growth in 2017.

Since filming Dragons' Den in May 2016, Just Bee is now listed in 640 Waitrose, Boots and Holland & Barrett stores in the UK and is in negotiations with Whole Foods Market.

The flavoured water category is worth close to £200m in the UK, with the government's proposed sugar levy and an increased consumer focus on health driving sales higher [Mintel].

The three-strong range of Just Bee drinks - Apple & Ginger, Blueberry and Lemon & Green Tea, use 100% natural ingredients and contain less than 4g of sugar per 100ml.