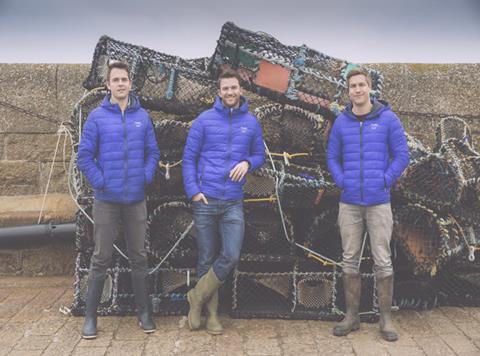 Recipe box business Mindful Chef has soared past its £400,000 crowdfunding target with help from sporting stars Andy Murray, Victoria Pendleton and Will Greenwood to raise more than £1m.
It closed the campaign after less than two weeks with the Wimbledon champion, Olympian gold medallist and Rugby World Cup winner joining 197 other investors in the Seedrs campaign.
Mindful Chef, which delivers gluten-free, organic produce to customers nationwide, plans to use the cash to raise the profile of the business.
The farm-to-fork brand was founded by Robert Grieg-Gran, Giles Humphries and Myles Hopper, a former investment banker, former employee of advertising agency M&C Saatchi and a personal trainer and nutrition coach, in summer 2014.
"We are delighted to have overfunded in such a short period of time," Humphries said. "The demand has been phenomenal. This is huge validation of the business and has left the whole team energised about what the future holds."
The founders see potential to grow annual sales to in excess of £40m as it captures a share of the £9bn spent online on groceries in the UK each year.
It has recorded a 25% month-on-month growth since launching, has a gross order value of £1m, with an average order spend of £36, and has sold more than 75,000 recipes to date.
Mindful Chef plans to spend the majority of the £1m raised on marketing in the next 12 months, with a digital marketing associate set to be appointed, along with an in-house videographer. Money will also be invested in technology and a mobile app.
The long-term vision is to branch out to sell other health and lifestyle products.
Victoria Pendleton said: "Having discovered Mindful Chef recently I couldn't speak more highly of the product. The quality speaks for itself and as soon as I heard the guys were crowdfunding I knew I had to be involved. I am looking forward to helping spread the word about this fantastic new business."