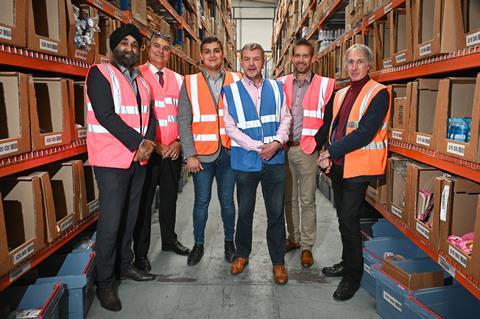 Specialist eCommerce platform Online Poundshop has secured 'considerable' investment from venture capital firm Midven to fund growth.
The investment will enable the online discounter to upgrade its current warehouse systems and add to its team, creating new marketing and distribution roles.
The company said the investment in systems is "key to scaling the business in line with rapidly increasing demand" whilst delivering "significant operational efficiencies for the business".
The funds come from Midven's £35m equity portion of the Midlands Engine Investment Fund (MEIF).
Founded in 2014, Online Poundshop offers a wide variety of brands at a discounted price direct to customers across the UK.
Online Poundshop Ltd was founded by Steven Smith, the pioneer of Poundland, and is led by Chris Maddox, former CEO of The Works.
The company has seen "rapid growth" since its inception, with year-on-year growth of around 50% partly driven by a previous investment from Foresight VCT.
Maddox commented: "Midven's substantial investment will support the continued development of our systems including new warehouse and operational systems as well as the creation of a brand-new marketing function, underpining the increasing demands we are already experiencing but more importantly, providing for a solid operational platform to support our significant future growth plans .
"Whilst enabling us to stay one step ahead of our competitors this investment means that we remain being the UK's fastest growing and largest online pound shop".
Roger Wood, director at Midven, added: "Online Poundshop Ltd has grown rapidly over the last three years, demonstrating 50% year on year growth. The company is run by an extremely talented management team, all with exceptional track records within the sector. These two things combined made for a compelling case for MEIF to provide funding, to support investment into key systems that will enable the business to scale its eCommerce platform to the next level".
The MEIF project is supported financially by the European Union using funding from the European Regional Development Fund.