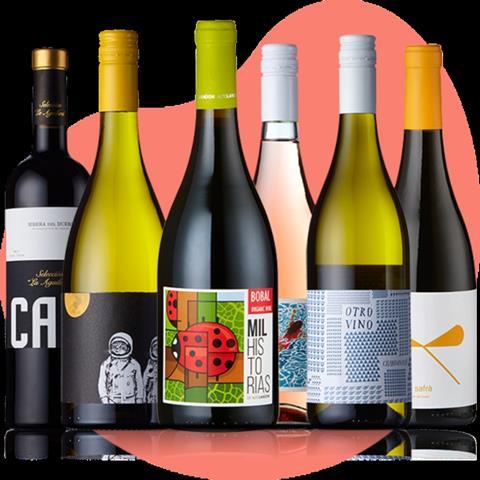 UK online wine merchant Smashed Grapes has launched a £150k fundraising drive to boost its market reach in its effort to introduce wines to a wider range of consumers.
The business aims to raise the sum through angel investment and a crowdfunding campaign being launched later this month.
The capital will go towards marketing and investment in growth as it seeks to expand its DTC operation and its wholesale business, having entered into the hospitality market in October 2021.
The aim is to bridge the gap between the lower and higher end of the UK wine drinking market, introducing a wider range of quality brands to consumers and to battle against 'wine snobbery'.
Sam Tendall, a former restauranteur, co-founded Smashed Grapes in 2020 with marketing and brand development specialist Dan Thomas.
"While the drinks industry continues to expand with choice, the freedom to explore tasty new wines remains blocked and behind the times," Tendall commented. "Consumers are left with a choice between mass-produced and often uninspiring big brands, or with a world of historic snobbery, complex language and superiority.
"This results in many wine drinkers being forced to stick with what they know, choosing the familiar over the baffling.
"We help wine lovers by making good wine accessible through our 'real life' wine categories, no-bullshit descriptions, 'try before you buy' kits, and our Good Wine Guarantee. This helps consumers broaden their wine drinking horizons, get better value and make trusted choices, eliminating what we call fear of 'wine letdown'.
"Our approach is gaining traction across the UK and we now see a prime opportunity to develop the Smashed Grapes brand. We're aiming to do this at B2C level, through additional investment in marketing and brand-building, and at wholesale level."
To help further grow the wholesale side of the business, Smashed Grapes has announced a new strategic partnership with wine sales consultant Owen Ward, who over the past year has secured over £1m in sales revenue supplying wine to UK restaurants and bars.