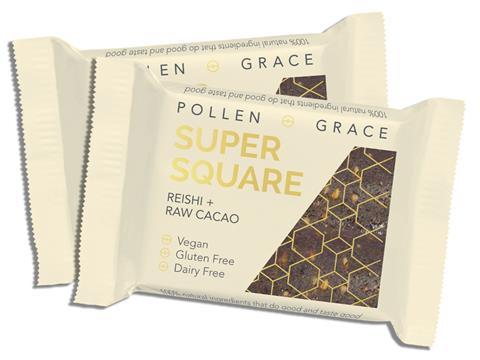 Free-from food-to-go supplier Pollen & Grace has reached out to the crowd for a £350k cash investment ahead of listings in Tesco and the Co-op.
The startup, founded in 2015 by Stephanie Johnson and Kristina Komlosiova, produces healthy ready meals and snacks in order to provide consumers with exciting and nutrition lunch options.
Pollen & Grace has launched the funding drive ahead of new regional listings, which will see it expand into 55 Tesco and 50 Co-op stores in May.
The brand, which sells breakfast pots, lunch boxes and snack bars, is currently sold in Ocado, WHSmith and other retailers including Whole Foods.
All products sold by the Vauxhall-based brand are free from gluten, wheat and dairy, while 90% of products are also vegan.
A Seedrs campaign has been launched by the supplier, offering potential investors 6% equity based on a £5.5m pre-money valuation.
Cash from the funding round to finance a branding and packaging overhaul, as it looks to launch compostable packaging for its ambient range in the second half of 2019.
Read more: Olly's Olives secures more than £200k cash boost to drive expansion
Proceeds will also be used for working capital to support its new listings, investment in technology and recruitment in sales and marketing.
The company reported a 56% jump in sales to £750k in 2018, it added.
"We've come a long way from when we first started up and the market wasn't suited to those with food intolerances or anyone who simply wanted to be healthier without compromising on taste and quality," said the company's founders.
"Now, as awareness and desire for these types of products has grown so voraciously, we feel well-positioned to successful capture it.
"We had an extremely successful 2018, making and distributing 250,000 products, and we are looking forward to an even better year in 2019, kicking off with our first ever equity crowdfunding round."