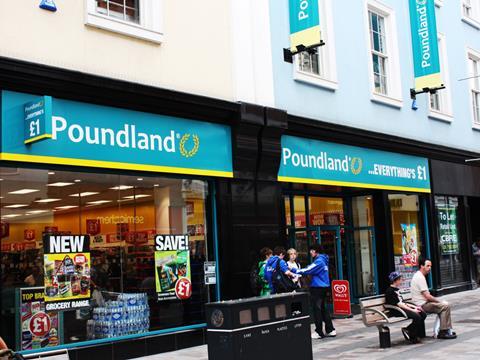 Poundland looks set to have its trade credit restored as its owner Pepkor Europe secured a new two-year loan facility of £180m independent of troubled parent company Steinhoff International.
The facility has been provided by US-investment firm Davidson Kempner.

The Grocer first revealed that trade credit insurer Atradius had reduced its cover for the discount retailer in mid-December in the wake of the Steinhoff accounting scandal.

The reduced cover meant some suppliers were no longer willing to supply Poundland. This was not expected to affect its Christmas trading as this stock was already in its supply chain, but availability issues were expected to materialise over the coming weeks had the situation remained unchanged.

The new loan facility looks set to resolve this issue and Pepkor Europe said today the news would be welcomed by its suppliers and credit insurers. It added that the largest of these had already been informed under non-disclosure agreements.

"Our European Pepkor businesses - Poundland, Dealz & Pep&Co in Western Europe and Pepco in Eastern Europe - are firing on all cylinders, adding customers and growing market share. They are all independent, profitable, delivering positive cash flows," said Pepkor Europe CEO Andy Bond.

"Because of this strength, despite the ongoing issues faced by our parent company, we have been able to work quickly over Christmas to activate new sources of funding that will enable us to reassure suppliers, implement our investment plans and secure the future of these successful businesses."

Pepkor Europe was advised on the deal by PwC and said the facility replaced planned investment from Steinhoff in full. It said it was now no longer dependent on working capital support from Steinhoff International NV. It also confirmed the new finance facility provided stability for its retail brands and that it was business as usual in its stores and for its 29,000 employees across Europe.

Pepkor will also make a proportion of the loan facility available to Harveys and Bensons for Beds to support their retail and manufacturing operations in the UK and their own development plans.

Shares in Steinhoff collapsed last month when it admitted to accounting irregularities and CEO Markus Jooste resigned. Chairman Christo Wiese also resigned in the wake of the scandal.

The crisis has also sparked speculation that Steinhoff would sell off its UK assets, including Poundland, to pay down its debt pile.