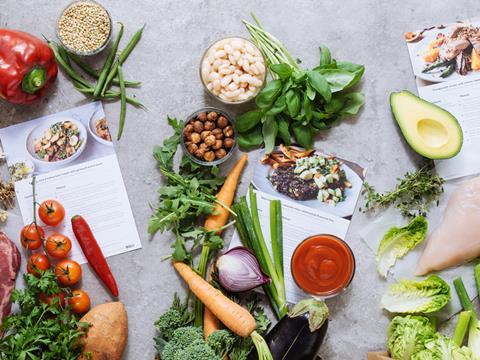 Recipe box delivery service Mindful Chef is returning to the crowd to raise another £1m next week to ramp up its marketing and continue to fuel rapid growth.

It comes just over a year after the business received more than £1m from a Seedrs campaign, backed by sporting stars Andy Murray and Victoria Pendleton and Will Greenwood joining 197 other investors in the pitch, which overfunded from an initial target of £400,000.

The new Crowdcube campaign, due to go live on Monday (2 October), will give away a 12.5% stake in return for £1m - valuing the company at £7m - to be spent on attracting new customers. If successful, the crowd will own about a quarter of the company.

A lead investor, who wishes to remain anonymous, has pledged £500,000 to get the fundraising under way.

Robert Grieg-Gran, Giles Humphries and Myles Hopper founded Mindful Chef, which delivers gluten-free, organic produce nationwide, in 2014. Some 500,000 recipes are expected to be sold this year and more than one million in 2018.

Revenues for the 2015/16 financial year hit £3m, with forecasts of between £7m and £8m this year and a maiden profit within reach, Grieg-Gran said.

"The penetration of recipe boxes into the wider population is still tiny and everyone, including us, are still growing fast so we are not concerned with any saturation in the market."

"It is only getting more popular as the likes of Tesco put them on the shelves and shoppers gets the chance to see whether they like that style of cooking."

The recipe box market has become increasingly competitive. This year Blue Apron floated in New York, HelloFresh is preparing an IPO and Amazon entered the category in the summer. Last week US grocer Albertson's acquired meal-kit company Plated.