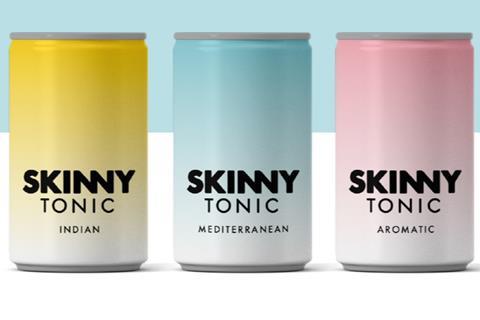 Zero-sugar tonic brand Skinny Tonic has closed its crowdfunding campaign, raising almost £1.8m.
The brand was originally looking to raise £500k on Seedrs in exchange for a 8% stake – valuing the business at £5.7m.
It will use the funding to support a rebrand, with a new website launching this week after extending its zero-calorie range sweetened with stevia to six flavours – including Aromatic, Cucumber and Ginger Ale.
Furthermore, the brand hired two additional staff members and is looking to finalise a sales position focusing on the on trade channels.
"The support and belief in Skinny Tonic was overwhelming," founder and CEO Ian Minton Told The Grocer.
The brand is currently available for sale on Amazon and has agreed two "major" listings, which have been delayed due to Covid-19.
The virus outbreak meant online sales were up, Minton added, while retail experienced a slowdown – though Skinny Tonic has already delivered 500k cans to retail so far.
From April to December 2019, the company turned over £505k. By 2024, it expects sales of £10.4m and net profits of £1.7m.