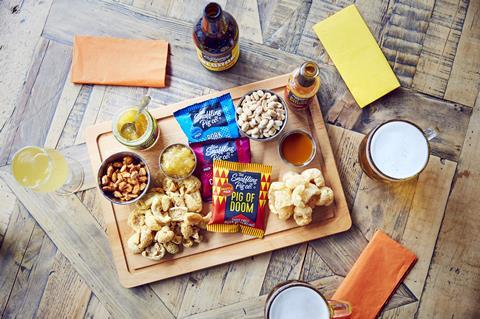 Pork snack brand Snaffling Pig has turned to the crowd for investment to expand into the wider pork market with a raft of NPD.

The Berkshire-based business hit Crowdcube this week, seeking £750k in exchange for a 7% stake - valuing the company at £10m.

Within less than a week, the campaign had secured 71% of its target from over 600 investors.

"We are a business that started with £500 so I can't imagine what it is like to get £750k," said co-founder and CEO Nick Coleman. "What we are going to be able to do with that money will be phenomenal."

Snaffling Pig's "big plan" includes using the funds to scale up its next phase of growth by launching a range of chilled pork products, featuring sausages, bacon, cooked hams and pork joints.

"People may see us as a pork snack brand at the moment when in reality we want to be a pork brand," Coleman added.

Last January, Snaffling Pig started its venture into the £3.2bn chilled pork market with the launch of a range of gammon steaks featuring pork crackling into Sainsbury's.