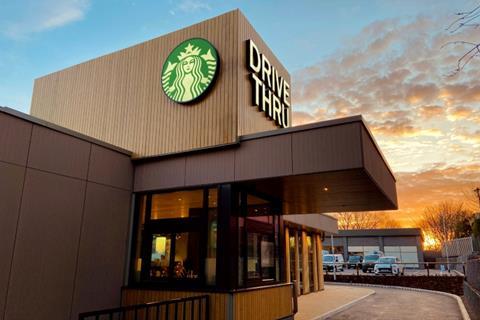 Starbucks franchise group The Magic Bean Co has outlined ambitious expansion plans to open hundreds of new stores and create 4,000 jobs after securing a £10m HSBC bank support package.
Established in 2014, the Swansea-based business aims to build its 24-strong estate of drive-thrus to 200 sites across the UK in the next five years.
Magic Bean, which employs 370 staff and reported sales of £17m in 2021, will launch nine Starbucks outlets this year.
CEO Leon Esfahani said: "As more and more companies enter the drive-thru market, we are marking an exciting new chapter with this funding, which will allow us to accelerate our rate of growth."
Warren Lewis, HSBC UK head of corporate banking for Wales, added: "The demand for drive-thru and grab-and-go services continues to grow across the country and the well-managed Magic Bean team are poised to take advantage."