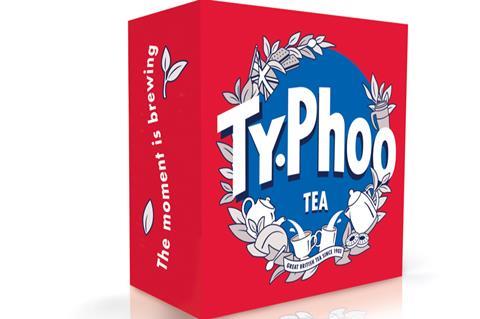 Tea maker Typhoo has raised over £5m as part of an ongoing fundraising round backed by its majority shareholder.
Earlier this month, the company raised £430k via the issue of 648k new shares priced at 66p each.
This was the sixth round of equity fundraising since September 2019 with Typhoo cashing in a total of £5.1m within four months.
"Typhoo Tea is currently undergoing a round of fundraising with its majority shareholder in order to drive future growth and long-term vision for the business," CFO Paul White told The Grocer.
Documents show Typhoo's largest shareholders in 2018 were ApeeJay Tea (with around 36.5% of shares), International Beverages (21.4%), First Management Services (18.2%) and Abercross (16.7%). Typhoo did not confirm which investor had injected the new funds.
The tea brand, which scored number seven in The Grocer's Top Products Survey 2019, has been battling a challenging trading environment in recent years marked by higher raw material costs, uncertainty and adverse currency movements.
Its latest accounts, to the end of March 2018, showed a slump to a £20m annual loss after what Typhoo described as "one of the most challenging trading periods in recent history".
The accounts also revealed the company had breached its loan covenants in relation to its debt levels but had received "verbal assurances" from its lender Axis Bank it would not recall its loan facilities and existing shareholders pledged ongoing support.
Typhoo is not the only tea brand struggling. Back in November, rumours speculated fmcg giant Unilever was mulling a sale of its traditional tea business, including PG Tips and Lipton, after reporting "subdued demand" and sales decline.
Despite denying the rumours, Unilever pledged a restructuring of the division which could see the brands venture into the growing herbal tea category to offset sales decline of the traditional British cuppa.