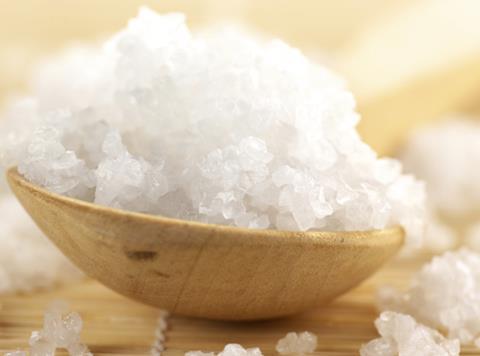 Health campaigners have called on the government to act on Henry Dimbleby's plans for new taxes on products high in salt.
It came after research by Action on Salt claimed two-thirds of chilled sliced meat, including products such as ham, chicken and salami, sold by major supermarkets were high in salt, with a quarter of them saltier than the Atlantic.
Action on Salt is calling for mandatory, comprehensive salt reduction targets to be enforced with penalties for food manufacturers who fail to comply.
Research by the group claimed food manufacturers were particularly lagging behind, with only one in three (37%) of their chilled sliced meat products achieving their respective voluntary salt reduction targets set by PHE, compared to two in three (69%) of retailers' own-label products.
Tesco was the leading retailer in compliance with the targets with 97% of its products hitting the targets, compared to Waitrose which had just 7%.
Action on Salt found salt content varied from 0.26g-6.0g/100g across all surveyed products, a 23-fold difference. But there is also a clear and wide variation across each of the different types of chilled sliced meat.
Within poultry products there was a difference of 2.24g salt between the least salty (Aldi's Flame Grilled Chicken Slices at 0.26g/100g) and the saltiest product (Adlington Cooked Sliced Free Range British Turkey at 2.5g/100g).
"Reducing salt is the most cost-effective measure to lower blood pressure and reduce the number of people suffering from strokes and heart disease, and the life-changing disabilities associated with this – all of which is completely avoidable," said Action on Salt chairman Professor Graham MacGregor.
"It's a disgrace that food companies continue to fill our food with so much salt when there is the option to reformulate, which our research shows can easily be done. The government needs to force the industry to comply to ensure many thousands of people don't die unnecessarily."
Last July Dimbleby's bombshell report called for measures to fight obesity including a sugar and salt tax levied on manufacturers/importers, and reporting on food sales and waste for larger companies.
The Grocer reported last week that Defra has "no date" for a response to the strategy, despite a government white paper having been promised within six months of the strategy's publication.