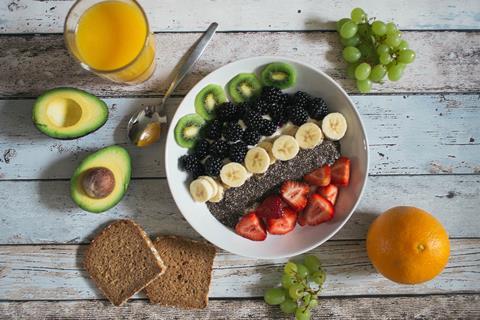 The Food & Drink Federation has launched a new initiative called Action on Fibre, which aims to encourage shoppers to boost their fibre intake.
The initiative would bridge the gap between fibre intakes and the dietary recommendation by "making higher-fibre diets more appealing, normal and easy for the population", it said.
It is being backed by many of the FDF's members such as Warburtons, Kingsmill, Kellogg's, General Mills, Premier Foods, Nestlé and Pladis, who have signed up to a range of pledges, from highlighting higher-fibre options on their product packaging to committing to launching new products that are higher in fibre.
The FDF commissioned a survey of 1,000 adults, which found that only one in three people (33%) were aware of the recommended adult amount of 30g fibre per day. Seventy per cent were unsure as to whether they achieved this in their diet or stated they did not meet the daily recommendation.
These findings aligned with government data from the National Diet and Nutrition Survey, indicating that only 9% of adults currently met the dietary recommendation for fibre, said the FDF.
FDF scientific officer Kate Halliwell said these results highlighted "the need for further action to increase fibre intakes, and for greater awareness of how we can consume more fibre as well as the benefits this brings".
She added the "broad-ranging" pledges made by food and drink companies would offer consumers "more convenient, diverse options to increase their intakes".
British Nutrition Foundation director general Professor Judy Buttriss said: "Average fibre intakes across all sections of the population have been low for many years despite the well documented health benefits of fibre."
Action on Fibre was a "welcome boost to ongoing efforts encouraging improvement – higher-fibre choices need to be easy and appetising options", she added.
The initiative has launched as part of the FDF's new annual Celebrating Food and Nutrition Week.
It comes after Karen Betts was recently appointed as its CEO, following a four-year stint at the Scotch Whisky Association.
In July, Betts said she was "delighted" to be joining the FDF in these "rapidly changing times, with challenges and opportunities for the industry to grasp in everything from addressing climate change, to skills and livelihoods, and healthy diets".