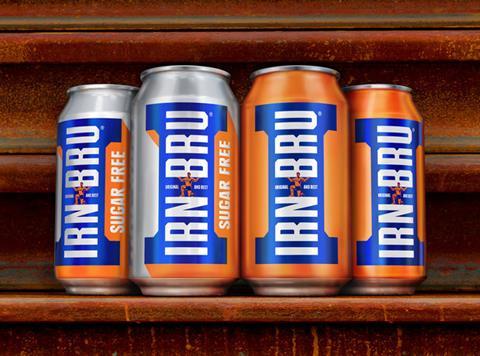 Despite millions spent on a controversial reformulation, AG Barr's iconic Irn-Bru drink may not get through a draconian clampdown on promotions proposed by the Scottish government, industry sources have warned.

In January, sugar levels in Irn-Bru were slashed from 10.3g to 4.7g per 100g, to come in below the sugar levy threshold. But Scottish ministers are consulting on proposals to restrict in-store marketing and promotion of HFSS foods. Similar plans are being lined up by the DH for the rest of the UK.

It has emerged that AG Barr are among those concerned at the potential impact of the ban, which industry sources described as a "kick in the teeth" given it has already reformulated 99% of its portfolio so that its products are not hit by the soft drinks sugar levy.
Soft drinks with any added sugar are on a list of eight key categories in line for the ban, more details of which are expected to be announced when the consultation closes in January.

Multi-buy restrictions are one of the main promotional mechanics set to be banned, with other categories including confectionery, crisps and savoury snacks also being targeted.

An industry source said: "It appears that despite taking a bold risk by reformulating its recipe, Irn-Bru, which is a really iconic Scottish drink, could be one of the victims of this clampdown."

A drinks industry source said: "The government has yet to make its final announcement on how this ban will work but it would seem particularly unfair if products like Irn-Bru which have spent millions reformulating are then banned for promoting their products." The moves in Scotland come with the DH due to release a consultation over sweeping plans for a crackdown on HFSS promotions in stores, mooted under the Childhood Obesity Plan Part 2.

Industry sources have said it is "also inevitable" any move for a broad ban on HFSS promotions will face a legal challenge in the courts, either from the FDF or from individual companies who claim promotions are a vital part of their business strategies.