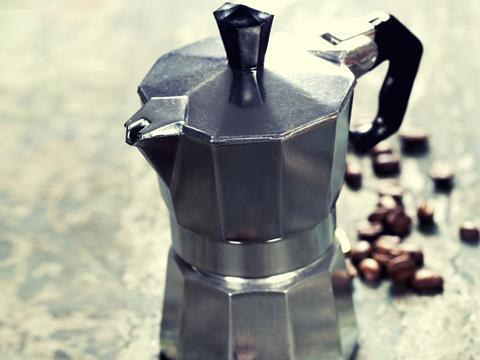 The British Coffee Association has welcomed the World Health Organization's announcement that there is no discernible link between coffee and cancer.
Scientists at the WHO's International Agency for Research on Cancer today (15 June) reversed their stance on coffee, saying it isn't classifiable as a carcinogen, 25 years after warning it could cause bladder cancer.
The latest conclusions by the IARC working group were based on analysis of a body of scientific studies from the past 20 years into the health properties of the hot beverage. This was the first review since 1991 to look at and draw conclusions from the whole body of scientific opinion around the world.
"After thoroughly reviewing more than 1,000 studies in humans and animals, the working group found that there was inadequate evidence for the carcinogenicity of coffee-drinking overall," according to the WHO. "Many epidemiological studies showed that coffee drinking had no carcinogenic effects for cancers of the pancreas, female breast and prostate, and reduced risks were seen for cancers of the liver and uterine endometrium."
Research last year by the European Food Safety Authority on caffeine consumption found that up to five cups of coffee a day did not give rise to health concerns for most people.
Coffee was one of the "most heavily researched products in the world", claimed BCA chairwoman Kristine Breminer Isgren.
"It is great news for the millions of coffee lovers that the World Health Organization has provided that reassurance," she added. "It follows other strong evidence that coffee may have a protective effect against some cancers."