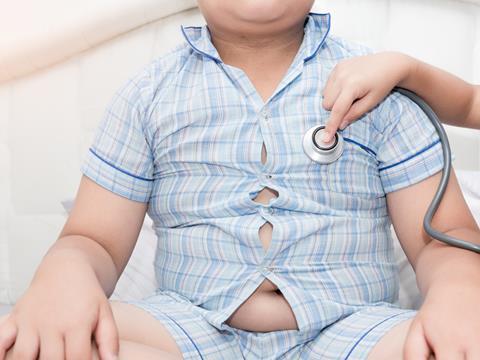 Levels of severe obesity in 10 to 11-year-old children have reached the highest point since records began, according to shocking new figures published today by Public Health England.

Analysis of the National Child Measurement Programme between 2006/07 and 2016/17 reveals trends in severe obesity (defined as BMI on or above the 99.6th percentile for a child's age and sex) for the first time.

The findings show the prevalence of excess weight, obesity, overweight and severe obesity are higher in the most deprived areas compared with the least deprived.
The figures for girls and boys combined show that 4.1% of children aged 10 or 11 were severely obese in 2016/17, compared with 3.2% in 2006/7.

While showing an upward trend of excess weight, obesity and severe obesity in year six children, the study did have some more positive news, with a downward trend for reception age boys.

But PHE described the figures as "extremely worrying", warning that such children were at risk of developing a number of serious acute and chronic health problems including type 2 diabetes, heart disease and some cancers. They could also become subject to bullying, stigma and low self-esteem, it added.

The figures come with PHE working with the food industry to cut 20% of sugar from everyday products by 2020, and 20% of calories by 2024, as part of the government's Childhood Obesity Plan.

"The rise in severe obesity and widening health inequalities highlight why bold measures are needed to tackle this threat to our children's health," said PHE chief nutritionist Dr Alison Tedstone.

"These trends are extremely worrying and have been decades in the making - reversing them will not happen overnight."