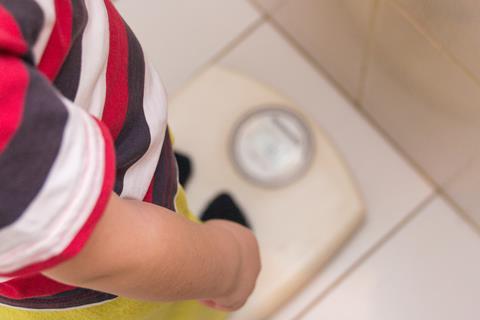 The announcement of another government obesity plan on Monday was both welcome and long overdue. The prime minister already had an "oven-ready" set of solutions from Conservative predecessors who had developed plans but not implemented them. This time Boris Johnson promised action.
Covid-19 has been a wake-up call. Johnson's own personal experience with the virus has shifted his perspective. He is now an advocate for government intervention that tackles the factors that stop us from eating healthily. He has been clear and unequivocal in saying he believes some regulation is necessary to reduce obesity rates.
It's a landmark moment for child health and a call to action. A Public Health England report last weekend showed obesity as the highest risk factor for those most severely affected by Covid-19. But obesity has been a long-standing issue for the UK. We have the second-highest obesity rates in Europe, with one in five children leaving primary school obese.
This new plan has a mix of treatment and public health campaigns, but crucially it starts to tackle head-on the big issues shaping our food environment: a 9pm watershed on HFSS advertising on TV and online; a ban on bogof promotions; calorie labelling in restaurants and a consultation on front-of-pack nutritional labelling.
The 9pm watershed is symbolic and central. The Bite Back 2030 Youth Board have been campaigning for months to take chocolate, sugary drinks and unhealthy takeaways out of the marketing spotlight. They believe the power of advertising can be harnessed in a more positive and responsible way: three-quarters of brands can switch to advertise a healthier product in their portfolio and Transport for London has seen no fall in advertising revenue since introducing a similar ban. And the government plans to go further and consult on a complete ban of HFSS food and drink online.
Read more:
The ban on multibuy promotions will stem the tide of unhealthy options on supermarket shelves. Multibuy promotions actually make consumers spend more, consume more and waste more. Our Hungry For Change research showed young people want healthy options to be made more affordable. If companies focused their promotions on healthier options in their portfolio we could achieve that.
On labelling; young people just want to know what is in their food. Our Youth Board started a #donthidewhatsinside campaign because they found too many food labels were misleading, inconsistent or hid information. They want honest labelling with consistent front-of-pack traffic light labels. They are going to keep campaigning on this and won't let up until the system improves.
These three policy areas are huge steps forward but we need to implement them now and we need to go further. Surprisingly the ban on the sale of energy drinks to under-16s was not included, nor was an extension of the highly successful sugar tax.
If he delivers and keeps reforming, by 2022 Johnson has the opportunity to be leading the world on child health – and we all have the opportunity to be living in a fairer, healthier world.