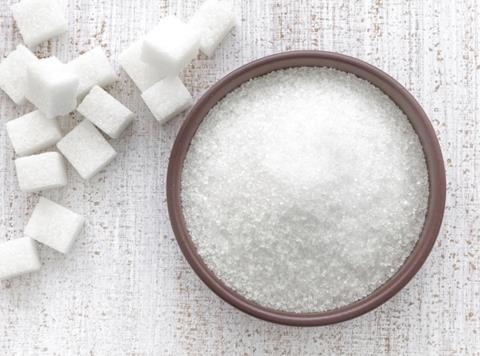 Public Health England (PHE)'s call for parents to ban all sugary soft drinks from their children's diets flew in the face of advice from the SACN committee itself, The Grocer can exclusively reveal.
Documents released this morning show that campaign group Action on Sugar (AOS) had asked for the draft SACN report, which called for sugar sweetened beverage intake to be "minimised" for both children and adults, to be toughened up.
It wanted SACN to say that the drinks "should not be given to children and should be generally avoided in adults".
SACN, in response, said there was "no evidence in the report to suggest that sugar sweetened beverages should be avoided."
It added: "For this reason the word minimise has been retained."
Soft drinks industry sources are now demanding to know why PHE has gone further and adopted the AOS recommendations.
"We're asking parents to take a big step to establish a lifetime of healthy eating habits for their children by replacing sugary drinks with sugar free and no added sugar drinks, lower fat milks or water, said Dr Alison Tedstone, Chief Nutritionist at Public Health England.
"Sugary drinks have no place in a child's daily diet, but account for almost a third of their daily sugar intake," she added.
PHE's call came despite furious denials from Tedstone last year when The Grocer revealed she had said there was "no reason at all" for consumers buying fizzy drinks.
A previous report drawn up by PHE, which is investigating the case for a sugar tax, described soft drinks as "low hanging fruit" for the Department of Health to target with fiscal measures.
One industry source said: "There is no doubt in my mind that PHE has an agenda to get soft drinks banned completely, despite the lack of evidence."
British Soft Drinks association director general, Gavin Partington, said: "The fact is there is no difference between the sugar in soft drinks and the sugar in other types of food and drink. It is baffling that soft drinks have been singled out and the industry's work to reduce the nation's sugar intake ignored."
However, Simon Capewell, professor of clinical epidemiology at the University of Liverpool and an Action on Sugar adviser, celebrated the move by PHE.
"British children and parents are currently drowning in a world full of sugary drinks, cheap junk food and aggressive marketing.
"But in some other countries, regulations and duties have successfully reduced sugar intake. Can the UK government now show that they are also genuinely committed to promoting our children's health, rather than supporting industry profits?"
A board member at one drinks company said: "this just confirms everything we feared about Public Health England. They are fanatics. This feels like a Taliban war on soft drinks."
The board member added: "Nobody disputes that more has to be done to remove sugar, but why has PHE ignored the advice of the experts unless it has a politically driven agenda? They are behaving like health campaigners, not a science based arm of the DH."
Tedstone said "Our advice is based on the clear new recommendation from SACN which allows 30 g sugar (7 cubes) per day for anyone over the age of 11 years old. A can of full sugar fizzy drink would provide 7 cubes of sugar alone leaving no room for any other sources of free sugars throughout the day. It is very difficult to stay within this important recommendation if you every day consume sugary drinks therefore PHE is recommending that these are cut from daily diets, and in particular the diets of children".
"The evidence is clear – too much sugar is bad for our health and we are all consuming too much. This is one step we can all take to help solve the obesity crisis which is plaguing us. Evidence also shows that sugar sweetened drinks can lead to weight gain and obesity in children. They are also a major contributor to the sugar intake of children and from a public health point of view need to be cut back"