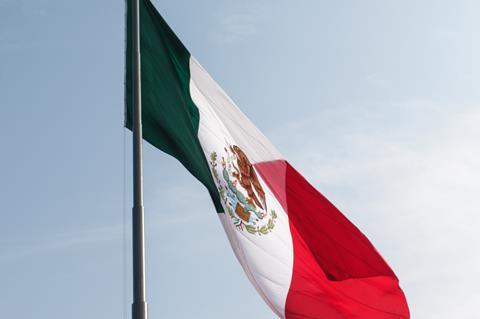 Unilever is facing criticism for failing to keep its commitments on tackling micronutrient malnutrition in Latin America.
The company comes under fire in a new report by corporation sustainability campaign group Changing Markets Foundation and its partners Proyecto Alimente, a non-profit organisation focused on healthy eating, and ContraPESO, an anti-obesity coalition.
It claims to expose a "glaring lack of consistency between Unilever's commitments and its business practice when it comes to fortification" of its food and drink products.
The Anglo-Dutch supplier is accused of not fortifying its popular Maizena Natural cornflour brand, despite claims that all its cornflour products in Latin America are fortified to help avoid micronutrient malnutrition, and for insufficiently fortifying the Maizena range of instant hot drink atole. Levels of zinc, iron and vitamins in Maizena's atole mixes were found by Changing Markets to be lower than claimed.
The study analysed information available on Maizena's Mexico website and its product labels, testing 84 samples of products readily available in Mexico.
"None of the samples appeared to contain the stated levels of iron and the majority of samples contained lower than the stated levels of zinc," said Changing Markets, which found the atole cookies flavour to have nearly 30% less zinc than claimed and 20% less iron. Meanwhile, the chocolate variant's vitamin B1 level was 73% lower than advertised.
It added that micronutrient deficiencies were "a serious health concern in Mexico, where one in four children under five suffer from anaemia, and nine out of ten women do not get enough iron in their diet".
Changing Markets senior campaigns adviser Alice Delemare Tangpuori said: "Unilever claims to be committed to addressing micronutrient malnutrition around the world. However, this report shows that the company is failing to translate these commitments into practice.
"The company has ambitions to provide more than 200 billion product servings with at least one of the five key micronutrients by 2022, but if Unilever is serious about addressing micronutrient deficiencies and increasing its customers' consumption of essential vitamins and minerals, it must take action to resolve the glaring inconsistencies in implementing its public commitments," Delemare Tangpuori added.
Unilever recognised "the important role that we play in providing fortified food as part of helping people prepare and enjoy nutritious meals" according to a spokeswoman for the company. "When fortifying our products, we aim to provide at least 15% of the recommended dietary allowance per serving, based on international guidelines."
She said Unilever was "engaging with Changing Markets about their research into our Maizena products, and are carrying out additional, third-party testing to ensure they comply with the ingredients and fortification levels declared on pack. We will take immediate action if there are any discrepancies".