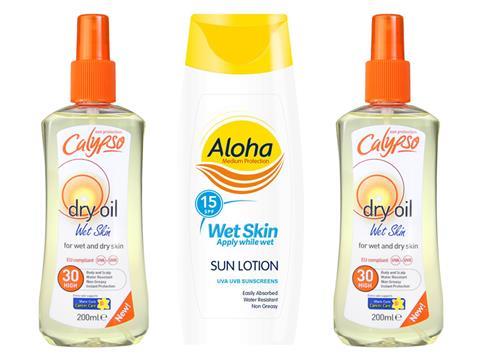 Suncare brands Aloha and Calypso are launching sun protection products designed to be applied to wet skin.

Linco Care this week rolled out Calypso Dry Oil Wet Skin in SPF factors 6, 10, 15 and 30 in 200ml spray format (rsp: £5.99 to £8.49), while Inline Health & Beauty will launch Aloha Wet Skin from mid-April in 250ml cream and 200ml spray bottles in SPF 15 and SPF 30 (rsp: £5.99).

The launches follow 'wet skin' sun lotions from players including Piz Buin and Garnier.

"We know how highly people value water resistance, so we have developed the new line to offer even greater protection while still remaining affordable," said Inline MD Christian Cain.