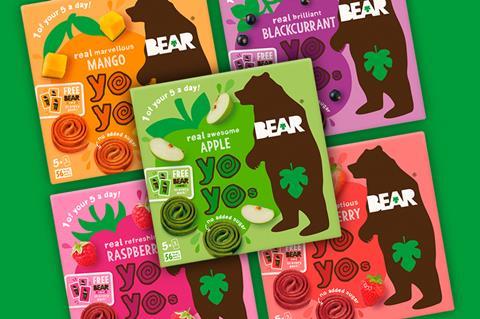 Kids snacking outfit Bear has given its Yoyo range a makeover.
The brand has rolled out new-look packs across the five-strong range, which will roll out from 17 January.
The move would "dial up the fun, taste and health credentials of the Bear Yoyos products to better resonate with both parents and kids", said the brand.
The new packs featured "increased real fruit photography and fruit illustrations, as well as 'one of your 5 a day' and 'no added sugar' callouts" which it said would "highlight the goodness" in the range, "as well as prompting shoppers on the choice in flavours the brand offers".
The brand "wanted to launch the new packs at a time when kids are back to school and parents are facing the age-old dilemma of how to bring excitement to school lunchboxes", said Bear owner Urban Fresh Foods marketing director Jo Agnew.